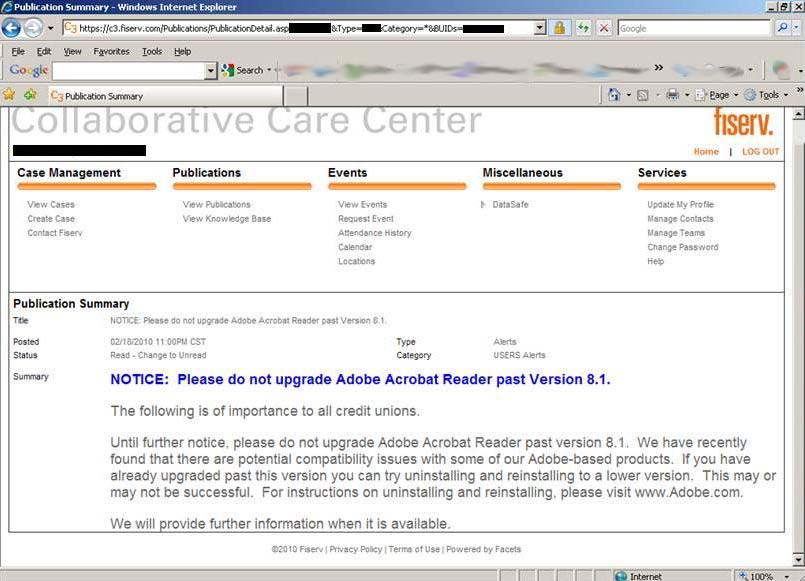 One of the nation's largest providers of money-transfer and online banking services to credit unions and other financial institutions is urging customers not to apply the latest security updates for Adobe Reader, the very application most targeted by criminal hackers and malicious software.
At issue is a non-public advisory issued by Fiserv, a Fortune 500 company that provides bank transaction processing services and software to more than 16,000 clients worldwide.
A reader who works in security for a mid-sized credit union shared with me a notice posted prominently to the "collaborative care" portion of Fiserv's site, a section dedicated to security and IT managers at partner financial institutions.
In the notice, dated Feb. 16, 2010, Fiserv instructed its customers to avoid the latest Adobe Reader updates, apparently in favor of one that was released two years ago:
"NOTICE: Please do not upgrade Adobe Acrobat Reader past Version 8.1."