Book2Park.com, an online parking reservation service for airports across the United States, appears to be the latest victim of the hacker gang that stole more than a 100 million credit and debit cards from Target and Home Depot. Book2park.com is the third online parking service since December 2014 to fall victim to this cybercriminal group.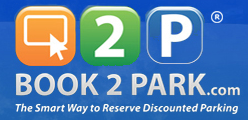 Last week, a new batch of credit card numbers [dubbed "Denarius"] went up for sale on Rescator[dot]cm, the cybercrime bazaar that earned infamy by selling tens of millions of cards stolen from Target and Home Depot. Multiple banks contacted by this author acquired a handful of cards from this new batch, and each of those financial institutions found the same pattern: All of the cards they bought had been issued to customers who recently made airport parking reservations at Book2Park.com.
Contacted about the apparent breach, Book2park.com owner Anna Infante said she was not aware that hundreds — if not thousands — of her customers cards were for sale online. But she said a technology firm the company contracts with did recently discover and remove malicious files that were somehow planted on Book2park's Web server.
"We already took action on this, and we are totally on it," Infante said. "We are taking all further steps in protecting our customers and reporting this to the proper authorities."
In December, the same hacker gang began selling card accounts stolen from the Web sites of Park 'N Fly and OneStopParking.com. The card accounts stolen from OneStopParking and Park 'N Fly sold for prices between $6 and $13, but the cards taken from Book2Park's site mostly fetch prices ranging from $12 to $18. This may be because most of the cards were issued by European banks, which tend to sell for more (at least on Rescator's site). Continue reading →