A few weeks ago, I blogged about the financial troubles afflicting ePassporte, an online payment provider whose sudden disconnection from the Visa network left many account holders without access to millions of dollars. I became interested in ePassporte because it kept popping up as I was investigating stories related to affiliate programs that reward people who peddle things like rogue anti-virus products and spam.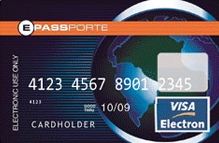 Since then, I've heard from a large number of disgruntled ePassporte account holders, most of whom were or are in the online porn industry, a market that ePassporte's CEO Chris Mallick helped to nurture. In fact, as I noted in that original blog entry, Mallick produced "Middle Men," a movie released by Paramount in August that is a fictionalized account of his experiences in the porn billing industry.
Many of those readers have been asking for an update on this story, and I'm afraid I don't have a whole lot more to report. But the old adage about following the money led me to at least try to understand a bit more about how ePassporte is structured, and where its money may be.