In March 2015, KrebsOnSecurity broke the news that identity thieves engaged in filing fraudulent tax refund requests with the Internal Revenue Service (IRS) were using the IRS's own Web site to obtain taxpayer data needed to complete the phony requests. Today, IRS Commissioner John Koskinen acknowledged that crooks used this feature to pull sensitive data on more than 100,000 taxpayers this year.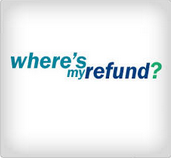 That March story — Sign Up at IRS.gov Before Crooks Do It For You — tracked the nightmarish story of Michael Kasper, one of millions of Americans victimized by tax refund fraud each year. When Kasper tried to get a transcript of the fraudulent return using the "Get Transcript" function on IRS.gov, he learned that someone had already registered through the IRS's site using his Social Security number and an unknown email address.
Koskinen was quoted today in an Associated Press story saying the IRS was alerted to the thieves when technicians noticed an increase in the number of taxpayers seeking transcripts. The story noted that the IRS said they targeted the system from February to mid-May, and that the service has been temporarily shut down. Prior to that shutdown, the IRS estimates that thieves used the data to steal up to $50 million in fraudulent refunds.
"In all, about 200,000 attempts were made from questionable email domains, with more than 100,000 of those attempts successfully clearing authentication hurdles," the IRS said in a statement. "During this filing season, taxpayers successfully and safely downloaded a total of approximately 23 million transcripts." Continue reading →