Organizations in the throes of cleaning up after a ransomware outbreak typically will change passwords for all user accounts that have access to any email systems, servers and desktop workstations within their network. But all too often, ransomware victims fail to grasp that the crooks behind these attacks can and frequently do siphon every single password stored on each infected endpoint. The result of this oversight may offer attackers a way back into the affected organization, access to financial and healthcare accounts, or — worse yet — key tools for attacking the victim's various business partners and clients.
In mid-November 2019, Wisconsin-based Virtual Care Provider Inc. (VCPI) was hit by the Ryuk ransomware strain. VCPI manages the IT systems for some 110 clients that serve approximately 2,400 nursing homes in 45 U.S. states. VCPI declined to pay the multi-million dollar ransom demanded by their extortionists, and the attack cut off many of those elder care facilities from their patient records, email and telephone service for days or weeks while VCPI rebuilt its network.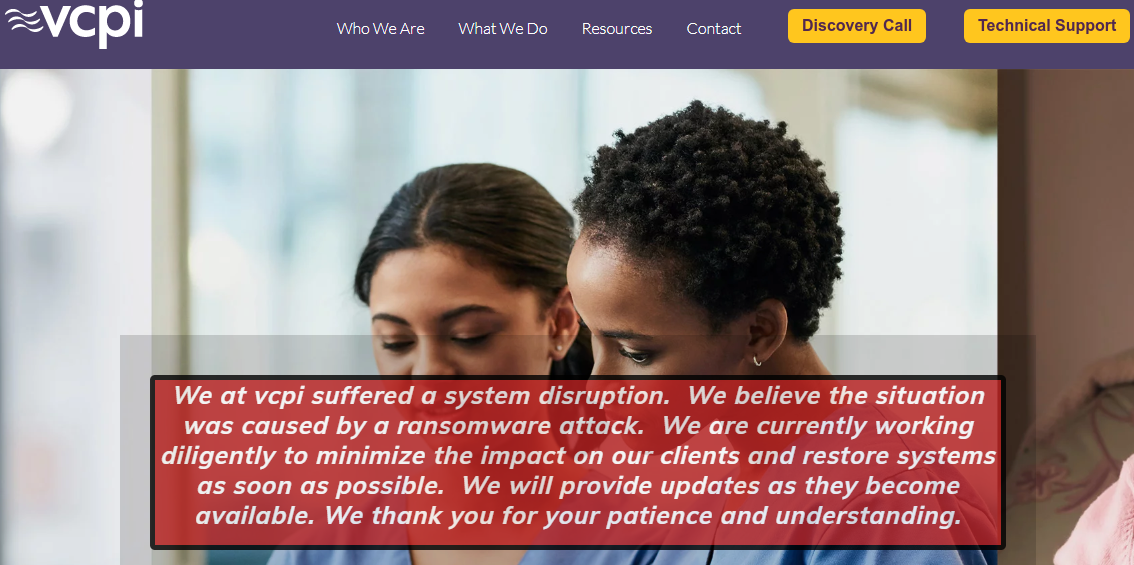 Just hours after that story was published, VCPI chief executive and owner Karen Christianson reached out to say she hoped I would write a follow-up piece about how they recovered from the incident. My reply was that I'd consider doing so if there was something in their experience that I thought others could learn from their handling of the incident.
I had no inkling at the time of how much I would learn in the days ahead.
EERIE EMAILS
On December 3, I contacted Christianson to schedule a follow-up interview for the next day. On the morning of Dec. 4 (less than two hours before my scheduled call with VCPI and more than two weeks after the start of their ransomware attack) I heard via email from someone claiming to be part of the criminal group that launched the Ryuk ransomware inside VCPI.
That email was unsettling because its timing suggested that whoever sent it somehow knew I was going to speak with VCPI later that day. This person said they wanted me to reiterate a message they'd just sent to the owner of VCPI stating that their offer of a greatly reduced price for a digital key needed to unlock servers and workstations seized by the malware would expire soon if the company continued to ignore them.
"Maybe you chat to them lets see if that works," the email suggested.
The anonymous individual behind that communication declined to provide proof that they were part of the group that held VPCI's network for ransom, and after an increasingly combative and personally threatening exchange of messages soon stopped responding to requests for more information.
"We were bitten with releasing evidence before hence we have stopped this even in our ransoms," the anonymous person wrote. "If you want proof we have hacked T-Systems as well. You may confirm this with them. We havent [sic] seen any Media articles on this and as such you should be the first to report it, we are sure they are just keeping it under wraps." Security news site Bleeping Computer reported on the T-Systems Ryuk ransomware attack on Dec. 3.
In our Dec. 4 interview, VCPI's acting chief information security officer — Mark Schafer, CISO at Wisconsin-based SVA Consulting — confirmed that the company received a nearly identical message that same morning, and that the wording seemed "very similar" to the original extortion demand the company received.
However, Schafer assured me that VCPI had indeed rebuilt its email network following the intrusion and strictly used a third-party service to discuss remediation efforts and other sensitive topics. Continue reading →