Researchers have discovered that dozens of Web sites are using simple Javascript tricks to snoop into visitors' Web browsing history. While these tricks are nothing new, they are in the news again, so it's a good time to remind readers about ways to combat this sneaky behavior.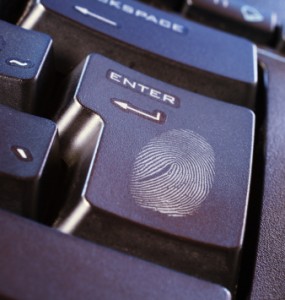 The news is based on a study released by University of California, San Diego researchers who found that a number of sites were "sniffing" the browsing history of visitors to record where they'd been.
This reconnaissance works because browsers display links to sites you've visited differently than ones you haven't: By default, visited links are purple and unvisited links are blue. History-sniffing code running on a Web page simply checks to see if your browser displays links to specific URLs as purple or blue.
These are not new discoveries, but the fact that sites are using this technique to gather information from visitors seems to have caught many by surprise: A lawyer for two California residents said they filed suit against one of the sites named in the report — YouPorn — alleging that it violated consumer-protection laws by using the method.
As has been broadly reported for months, Web analytics companies are starting to market products that directly take advantage of this hack.  Eric Peterson reported on an Israeli firm named Beencounter that openly sells a tool to Web  site developers to query whether site visitors had previously visited up to 50 specific URLs.
The Center for Democracy & Technology noted in March that another company called Tealium has been marketing a product taking advantage of this exploit for nearly two years.  "Tealium's "Social Media" service runs daily searches of a customer's name for news and blog postings mentioning the customers, and then runs a JavaScript application on the customer's site to determine whether visitors had previously read any of those stories," CDT wrote. "The service allows Tealium customers a unique insight into what sites visitors had previously read about the company that may have driven them to the company's Web site."