Last week, a Google security researcher detailed a little-known feature built into Java that can be used to launch third-party applications. Today, security experts unearthed evidence that a popular song lyrics Web site was compromised and seeded with code that leverages this Java feature to install malicious software.
On April 9, Google researcher Tavis Ormandy posted to the FullDisclosure mailing list that he'd discovered he could abuse a feature in Java to launch arbitrary applications on a Windows PC using a specially-crafted Web site.  Ormandy said the feature had been included in every version of Java since Java 6 Update 10, and was intended as a way to make it easier for developers to distribute their applications. Along with that disclosure, Ormandy published several examples of how attackers might use this functionality in Java to load malicious applications onto a user's system.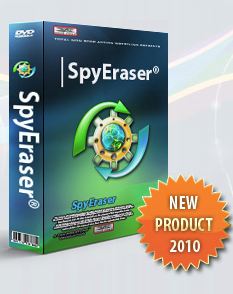 As of this morning, songlyrics.com, a site that according to traffic analysis firm compete.com receives about 1.7 million visits each month, was loading code from assetmancomcareers.com, a Russian Web site with a history of pushing rogue anti-virus. The domain name servers for assetmancomcareers.com also serve:
spyeraser-security.com
spyeraser-trial.com
spyeraser-software.com
According to Roger Thompson, chief research officer at AVG, the site appears to use the very same code mentioned in Ormandy's proof-of-concept to silently redirect songlyrics.com visitors to a site that loads the "Crimepack" exploit kit, a relatively new kit designed to throw a heap of software exploits at visiting browsers (see screenshot of a Crimepack administration page below).
It's unclear whether Oracle plans to change the behavior of this feature in Java. For now, if you have Java installed on your system (don't know? click here), you might consider implementing one or both of the workarounds mentioned here in a SANS Internet Storm Center writeup on this.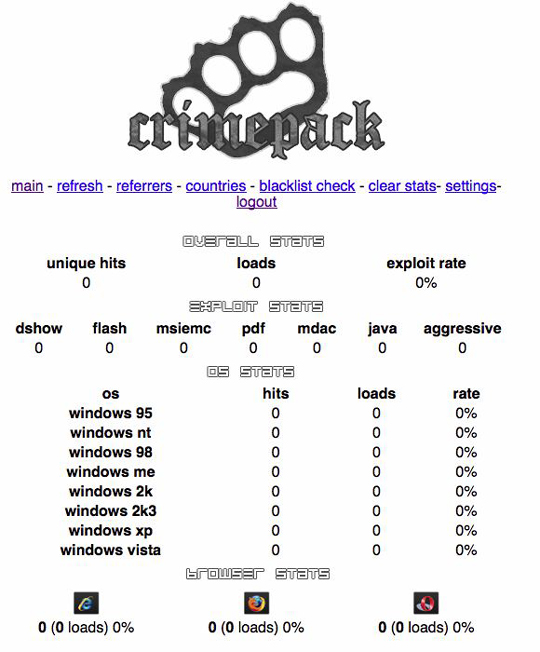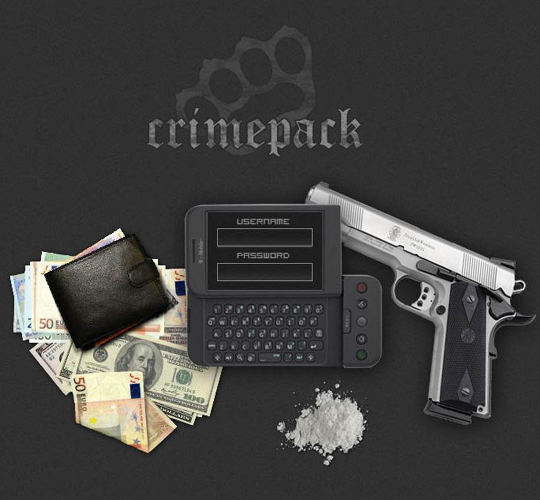 Update, 1:17 p.m. ET: The folks over at malwaredomainlist.com say that although the Wepawet scanning tool mentioned above detects this exploit kit as Crimepack, the pack in question may be one called SEO Sploit Pack. While this distinction may be lost on the hapless Windows user who stumbles upon such a site, I wanted to include this information nonetheless. Unfortunately, all I have is the stock logo for the SEO Sploit Pack (anyone want to share a screen shot of the admin page?).