Internet security and cybercrime experts often complain that Russian law enforcement agencies don't place a high priority on investigating and arresting hackers in that country. While that criticism may be fair, it may also be that Russian bureaucrats simply do not wish to call any attention to any sort of crime in their country — at least not to Westerners' view.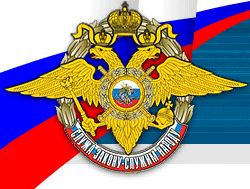 I discovered something fascinating while searching for information on the Web site of the Russian Interior Ministry (MVD), the organization that runs the police departments in each Russian city: The Russian version of the site features dozens of stories every day about police corruption, theft, murder, extortion, drug trafficking and all manner of badness. If, however, you opt to view the English version of the site, the MVD shows you only news with a positive slant.
Here are all of the MVD news headlines on the English version of the site for Dec. 14:
"Photo-exhibition 'Ministry of Interior. Open lens' opened in trading and entertaining center in Perm"
"Photo exhibition 'Open lens' opened at Internal Affairs Directorate in Tomsk region"
"'Round table meeting'" devoted to interaction of militia and youth associations took place in Kaluga"
"Krasnoyarsk militia officers rescued life of man"
"Ryazan militia officer is awarded medal of RF Ombudsman"
"Visit of police officer of state Washington, assistant to sheriff of district King Steve Bitsa to Sakhalin has finished
National team of Petersburg Central Internal Affairs Directorate won world mini-football tournament
Campaign 'Tell your friend about traffic safety rules' took place in Adygea
And here are just a few headlines (roughly Google-translated) from the dozens of press releases on the Russian version of the MVD's site for that same day:
"In the Volgograd region officer arrested for bribery"
"23 Don policemen were encouraged to cash prizes"
"Arrested: Eight who kidnapped businessman"
"Sent to the court: Case about the contract killing of Sverdlovsk entrepreneur"
"In Kabardino-Balkaria killed militants who were wanted for committing grave and especially grave crimes"
"In St. Petersburg members of an international gang of drug traffickers sentenced"
"Transport police officers prosecuted for fraud"
"Penza police destroyed more than three tons of confiscated weapon"
"Counterfeiters in Orenburg convicted"
"Money to develop science stolen through fraud"
At first, I thought this was just a case of MVD translators being slow to post translated versions of Russian press releases, but this same pattern can be seen throughout the MVD news archives.
Jeff Carr, a cyber security and intelligence expert and author of the book Inside Cyber Warfare, said he's noticed the same behavior on many Chinese government Web sites. Carr said both countries try very hard to filter out bad news.
"If you want a starting point for finding out what's really going on in these countries, you have to use something like Google translate," Carr said.