An exploit for a recently disclosed Java vulnerability that was previously only available for purchase in the criminal underground has now been rolled into the open source Metasploit exploit framework. Metasploit researchers say the Java attack tool has been tested to successfully deliver payloads on a variety of platforms, including the latest Windows, Mac and Linux systems.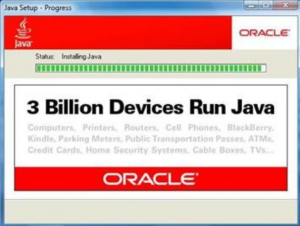 On Monday, I disclosed how the Java exploit is being sold on cybercrime forums and incorporated into automated crimeware kits like BlackHole. Since then, security researchers @_sinn3r and Juan Vasquez have developed a module for Metasploit that makes the attack tool available to penetration testers and malicious hackers alike. According to a post on the Metasploit blog today, the Java vulnerability "is particularly pernicious, as it is cross-platform, unpatched on some systems, and is an easy-to-exploit client-side that does little to make the user aware they're being exploited."
Metasploit also posted the results of testing the exploit against a variety of browsers and platforms, and found that it worked almost seamlessly to compromise systems across the board, from the latest 64-bit Windows 7 machines to Mac OS X and even Linux systems.
This development should not be taken lightly by any computer user. According to Sun's maker Oracle, more than three billion devices run Java. What's more, Java vulnerabilities are by some accounts the most popular exploit paths for computer crooks these days. On Monday, Microsoft's Tim Rains published a blog post noting that the most commonly observed type of exploits in the first half of 2011 were those targeting vulnerabilities in Oracle (formerly Sun Microsystems) Java Runtime Environment (JRE), Java Virtual Machine (JVM), and Java SE in the Java Development Kit (JDK).
From that blog post:
"During the one year period starting in the third quarter of 2010 (3Q10) and ending in the second quarter of 2011 (2Q11), between one-third and one-half of all exploits observed in each quarter were Java exploits[1]. During this one year period, Microsoft antimalware technologies detected or blocked, on average, 6.9 million exploit attempts on Java related components per quarter, totaling almost 27.5 million exploit attempts during the year."
The exploit attacks a vulnerability that exists in Oracle Java SE JDK and JRE 7 and 6 Update 27 and earlier. If you are using Java 6 Update 29, or Java 7 Update 1, then you have the latest version that is patched against this and 19 other security threats. If you are using a vulnerable version of Java, it's time to update. Not sure whether you have Java or what version you may be running? Check out this link, and then click the "Do I have Java?" link below the big red "Free Java Download" button. Apple issued its own update to fix this flaw and other Java bugs earlier this month.
According to my server logs, close to 80 percent of the readers of this blog in the last month have some version of Java installed, although my stats don't list version numbers. At the risk of sounding like a broken record, I'll repeat my advice from earlier this week: If you don't need Java, get rid of it. Most people who have it won't miss it. For those who need Java for the occasional site or service, disconnecting it from the browser plugins and temporarily reconnecting when needed is one way to minimize issues with this powerful program. Leaving the Java plugin installed in a secondary browser that is only used for sites or services that require Java is another alternative.