An exploit for a recently disclosed Java vulnerability that was previously only available for purchase in the criminal underground has now been rolled into the open source Metasploit exploit framework. Metasploit researchers say the Java attack tool has been tested to successfully deliver payloads on a variety of platforms, including the latest Windows, Mac and Linux systems.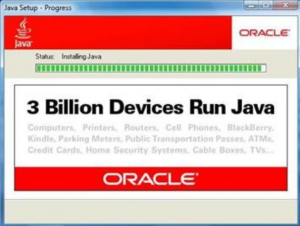 On Monday, I disclosed how the Java exploit is being sold on cybercrime forums and incorporated into automated crimeware kits like BlackHole. Since then, security researchers @_sinn3r and Juan Vasquez have developed a module for Metasploit that makes the attack tool available to penetration testers and malicious hackers alike. According to a post on the Metasploit blog today, the Java vulnerability "is particularly pernicious, as it is cross-platform, unpatched on some systems, and is an easy-to-exploit client-side that does little to make the user aware they're being exploited."
Metasploit also posted the results of testing the exploit against a variety of browsers and platforms, and found that it worked almost seamlessly to compromise systems across the board, from the latest 64-bit Windows 7 machines to Mac OS X and even Linux systems.
This development should not be taken lightly by any computer user. According to Sun's maker Oracle, more than three billion devices run Java. What's more, Java vulnerabilities are by some accounts the most popular exploit paths for computer crooks these days. On Monday, Microsoft's Tim Rains published a blog post noting that the most commonly observed type of exploits in the first half of 2011 were those targeting vulnerabilities in Oracle (formerly Sun Microsystems) Java Runtime Environment (JRE), Java Virtual Machine (JVM), and Java SE in the Java Development Kit (JDK).