Cybercrooks today began taking steps to resurrect the Gameover ZeuS botnet, a complex crime machine that has been blamed for the theft more than $100 million from banks, businesses and consumers worldwide. The revival attempt comes roughly five weeks after the FBI joined several nations, researchers and security firms in a global and thus far successful effort to eradicate it.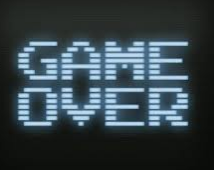 The researchers who helped dismantle Gameover Zeus said they were surprised that the botmasters didn't fight back. Indeed, for the past month the crooks responsible seem to have kept a low profile.
But that changed earlier this morning when researchers at Malcovery [full disclosure: Malcovery is an advertiser on this blog] began noticing spam being blasted out with phishing lures that included zip files booby-trapped with malware.
Looking closer, the company found that the malware shares roughly 90 percent of its code base with Gameover Zeus. Part of what made the original GameOver ZeuS so difficult to shut down was its reliance in part on an advanced peer-to-peer (P2P) mechanism to control and update the bot-infected systems.
But according to Gary Warner, Malcovery's co-founder and chief technologist, this new Gameover variant is stripped of the P2P code, and relies instead on an approach known as fast-flux hosting. Fast-flux is a kind of round-robin technique that lets botnets hide phishing and malware delivery sites behind an ever-changing network of compromised systems acting as proxies, in a bid to make the botnet more resilient to takedowns.
Like the original Gameover, however, this variant also includes a "domain name generation algorithm" or DGA, which is a failsafe mechanism that can be invoked if the botnet's normal communications system fails. The DGA creates a constantly-changing list of domain names each week (gibberish domains that are essentially long jumbles of letters).
In the event that systems infected with the malware can't reach the fast-flux servers for new updates, the code instructs the botted systems to seek out active domains from the list specified in the DGA. All the botmasters need to do in this case to regain control over his crime machine is register just one of those domains and place the update instructions there.
Warner said the original Gameover botnet that was clobbered last month is still locked down, and that it appears whoever released this variant is essentially attempting to rebuild the botnet from scratch. "This discovery indicates that the criminals responsible for Gameover's distribution do not intend to give up on this botnet even after suffering one of the most expansive botnet takeovers and takedowns in history," Warner said.
Gameover is based on code from the ZeuS Trojan, an infamous family of malware that has been used in countless online banking heists. Unlike ZeuS — which was sold as a botnet creation kit to anyone who had a few thousand dollars in virtual currency to spend — Gameover ZeuS has since October 2011 been controlled and maintained by a core group of hackers from Russia and Ukraine. Those individuals are believed to have used the botnet in high-dollar corporate account takeovers that frequently were punctuated by massive distributed-denial-of-service (DDoS) attacks intended to distract victims from immediately noticing the thefts.
According to the Justice Department, Gameover has been implicated in the theft of more than $100 million in account takeovers. According to the U.S. Justice Department, the author of the ZeuS Trojan (and by extension the Gameover Zeus malware) is allegedly a Russian citizen named Evgeniy Mikhailovich Bogachev.
For more details, check out Malcovery's blog post about this development.