Good news for fans of this blog who have not yet pre-ordered a copy of my upcoming book, Spam Nation. Politics & Prose, a literary landmark in the District of Columbia, will be helping me launch a six-city book tour, and is offering a personalized message from this author for anyone who pre-orders a copy of Spam Nation through the D.C. store's Web site.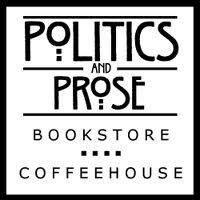 Use this link to purchase from Politics & Prose and receive a signed and personalized print copy of Spam Nation. The offer is good through November 18. Please send your proof-of-purchase to spamnation@sourcebookspr.com. Buyers have the option of picking the book up in the store, or having it shipped.
Other cities that we will visit on the book tour include Austin, Chicago, New York, San Francisco and Seattle. Stay tuned for more information about those events.
And as always, thank you for your readership!