Adobe today released updates to fix at least a dozen critical security problems in its Flash Player and AIR software. Separately, Microsoft pushed four update bundles to address at least 42 vulnerabilities in Windows, Internet Explorer, Lync and .NET Framework. If you use any of these, it's time to update!

Most of the flaws Microsoft fixed today (37 of them) are addressed in an Internet Explorer update — the only patch this month to earn Microsoft's most-dire "critical" label. A critical update wins that rating if the vulnerabilities fixed in the update could be exploited with little to no action on the part of users, save for perhaps visiting a hacked or malicious Web site with IE.
I've experienced troubles installing Patch Tuesday packages along with .NET updates, so I make every effort to update .NET separately. To avoid any complications, I would recommend that Windows users install all other available recommended patches except for the .NET bundle; after installing those updates, restart Windows and then install any pending .NET fixes). Your mileage may vary.
For more information on the rest of the updates released today, see this post at the Microsoft Security Response Center Blog.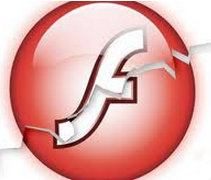 Adobe's critical update for Flash Player fixes at least 12 security holes in the program. Adobe is urging Windows and Macintosh users to update to Adobe Flash Player v. 15.0.0.152 by visiting the Adobe Flash Player Download Center, or via the update mechanism within the product when prompted. If you'd rather not be bothered with downloaders and software "extras" like antivirus scanners, you're probably best off getting the appropriate update for your operating system from this link.
To see which version of Flash you have installed, check this link. IE10/IE11 on Windows 8.x and Chrome should auto-update their versions of Flash.
Windows users who browse the Web with anything other than Internet Explorer may need to apply this patch twice, once with IE and again using the alternative browser (Firefox, Opera, e.g.). If you have Adobe AIR installed (required by some programs like Pandora Desktop), you'll want to update this program. AIR ships with an auto-update function that should prompt users to update when they start an application that requires it; the newest, patched version is v. 15 for Windows, Mac, and Android.
Adobe had also been scheduled to release updates today for Adobe Reader and Acrobat, but the company said it was pushing that release date back to the week of Sept. 15 to address some issues that popped up during testing of the patches.
As always, if you experience any issues updating these products, please leave a note about your troubles in the comments below.