An odd new pattern of credit card fraud emanating from Brazil and targeting U.S. financial institutions could spell costly trouble for banks that are just beginning to issue customers more secure chip-based credit and debit cards.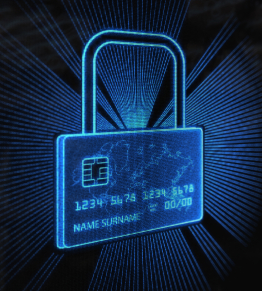 Over the past week, at least three U.S. financial institutions reported receiving tens of thousands of dollars in fraudulent credit and debit card transactions coming from Brazil and hitting card accounts stolen in recent retail heists, principally cards compromised as part of the breach at Home Depot.
The most puzzling aspect of these unauthorized charges? They were all submitted through Visa and MasterCard's networks as chip-enabled transactions, even though the banks that issued the cards in question haven't even yet begun sending customers chip-enabled cards.
The most frustrating aspect of these unauthorized charges? They're far harder for the bank to dispute. Banks usually end up eating the cost of fraud from unauthorized transactions when scammers counterfeit and use stolen credit cards. Even so, a bank may be able to recover some of that loss through dispute mechanisms set up by Visa and MasterCard, as long as the bank can show that the fraud was the result of a breach at a specific merchant (in this case Home Depot).
However, banks are responsible for all of the fraud costs that occur from any fraudulent use of their customers' chip-enabled credit/debit cards — even fraudulent charges disguised as these pseudo-chip transactions.
CLONED CHIP CARDS, OR CLONED TRANSACTIONS?
The bank I first heard from about this fraud — a small financial institution in New England — battled some $120,000 in fraudulent charges from Brazilian stores in less than two days beginning last week. The bank managed to block $80,000 of those fraudulent charges, but the bank's processor, which approves incoming transactions when the bank's core systems are offline, let through the other $40,000. All of the transactions were debit charges, and all came across MasterCard's network looking to MasterCard like chip transactions without a PIN.
The fraud expert with the New England bank said the institution had decided against reissuing customer cards that were potentially compromised in the five-month breach at Home Depot, mainly because that would mean reissuing a sizable chunk of the bank's overall card base and because the bank had until that point seen virtually no fraud on the accounts.
"We saw very low penetration rates on our Home Depot cards, so we didn't do a mass reissue," the expert said. "And then in one day we matched a month's worth of fraud on those cards thanks to these charges from Brazil."
The New England bank initially considered the possibility that the perpetrators had somehow figured out how to clone chip cards and had encoded the cards with their customers' card data. In theory, however, it should not be possible to easily clone a chip card. Chip cards are synonymous with a standard called EMV (short for Europay, MasterCard and Visa), a global payment system that has already been adopted by every other G20 nation as a more secure alternative to cards that simply store account holder data on a card's magnetic stripe. EMV cards contain a secure microchip that is designed to make the card very difficult and expensive to counterfeit.
In addition, there are several checks that banks can use to validate the authenticity of chip card transactions. The chip stores encrypted data about the cardholder account, as well as a "cryptogram" that allows banks to tell whether a card or transaction has been modified in any way. The chip also includes an internal counter mechanism that gets incremented with each sequential transaction, so that a duplicate counter value or one that skips ahead may indicate data copying or other fraud to the bank that issued the card.
And this is exactly what has bank fraud fighters scratching their heads: Why would the perpetrators go through all the trouble of taking plain old magnetic stripe cards stolen in the Home Depot breach (and ostensibly purchased in the cybercrime underground) and making those look like EMV transactions? Why wouldn't the scammers do what fraudsters normally do with this data, which is simply to create counterfeit cards and use the phony cards to buy gift cards and other high-priced merchandise from big box retailers?
More importantly, how were these supposed EMV transactions on non-EMV cards being put through the Visa and MasterCard network as EMV transactions in the first place?
The New England bank said MasterCard initially insisted that the charges were made using physical chip-based cards, but the bank protested that it hadn't yet issued its customers any chip cards. Furthermore, the bank's processor hadn't even yet been certified by MasterCard to handle chip card transactions, so why was MasterCard so sure that the phony transactions were chip-based?
EMV 'REPLAY' ATTACKS?
MasterCard did not respond to multiple requests to comment for this story. Visa also declined to comment on the record. But the New England bank told KrebsOnSecurity that in a conversation with MasterCard officials the credit card company said the most likely explanation was that fraudsters were pushing regular magnetic stripe transactions through the card network as EMV purchases using a technique known as a "replay" attack.
According to the bank, MasterCard officials explained that the thieves were probably in control of a payment terminal and had the ability to manipulate data fields for transactions put through that terminal. After capturing traffic from a real EMV-based chip card transaction, the thieves could insert stolen card data into the transaction stream, while modifying the merchant and acquirer bank account on the fly.
Avivah Litan, a fraud analyst with Gartner Inc., said banks in Canada saw the same EMV-spoofing attacks emanating from Brazil several months ago. One of the banks there suffered a fairly large loss, she said, because the bank wasn't checking the cryptograms or counters on the EMV transactions.
"The [Canadian] bank in this case would take any old cryptogram and they weren't checking that one-time code because they didn't have it implemented correctly," Litan said. "If they saw an EMV transaction and didn't see the code, they would just authorize the transaction."
Litan said the fraudsters likely knew that the Canadian bank wasn't checking the cryptogram and that it wasn't looking for the dynamic counter code.
"The bad guys knew that if they encoded these as EMV transactions, the banks would loosen other fraud detection controls," Litan said. "It appears with these attacks that the crooks aren't breaking the EMV protocol, but taking advantage of bad implementations of it. Doing EMV correctly is hard, and there are lots of ways to break not the cryptography but to mess with the implementation of EMV."
The thieves also seem to be messing with the transaction codes and other aspects of the EMV transaction stream. Litan said it's likely that the perpetrators of this attack had their own payment terminals and were somehow able to manipulate the transaction fields in each charge.
"I remember when I went to Brazil a couple of years ago, their biggest problem was merchants were taking point-of-sale systems home, and then running stolen cards through them," she said. "I'm sure they could rewire them to do whatever they wanted. That was the biggest issue at the time."
The New England bank shared with this author a list of the fraudulent transactions pushed through by the scammers in Brazil. The bank said MasterCard is currently in the process of checking with the Brazilian merchants to see whether they had physical transactions that matched transactions shown on paper.
In the meantime, it appears that the largest share of those phony transactions were put through using a payment system called Payleven, a mobile payment service popular in Europe and Brazil that is similar in operation to Square. Most of the transactions were for escalating amounts — nearly doubling with each transaction — indicating the fraudsters were putting through debit charges to see how much money they could drain from the compromised accounts.
Litan said attacks like this one illustrate the importance of banks setting up EMV correctly. She noted that while the New England bank was able to flag the apparent EMV transactions as fraudulent in part because it hadn't yet begun issuing EMV cards, the outcome might be different for a bank that had issued at least some chip cards.
"There's going to be a lot of confusion when banks roll out EMV, and one thing I've learned from clients is how hard it is to implement properly," Litan said. "A lot of banks will loosen other fraud controls right away, even before they verify that they've got EMV implemented correctly. They won't expect the point-of-sale codes to be manipulated by fraudsters. That's the irony: We think EMV is going to solve all our card fraud problems, but doing it correctly is going to take a lot longer than we thought. It's not that easy."