In an era when new consumer data breaches are disclosed daily, fake claims about data leaks are sadly becoming more common. These claims typically come from fame-seeking youngsters who enjoy trolling journalists and corporations, and otherwise wasting everyone's time. Fortunately, a new analysis of recent bogus breach claims provides some simple tools that anyone can use to quickly identify fake data leak claims.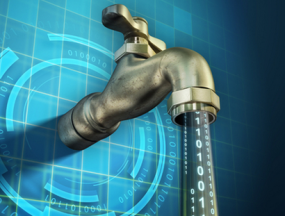 The following scenario plays out far too often. E-fame seekers post a fake database dump to a site like Pastebin and begin messaging journalists on Twitter and other social networks, claiming that the dump is "proof" that a particular company has been hacked. Inevitably, some media outlets will post stories questioning whether the company was indeed hacked, and the damage has been done.
Fortunately, there are some basic steps that companies, journalists and regular folk can take to quickly test whether a claimed data leak is at all valid, while reducing unwarranted damage to reputation caused by media frenzy and public concern. The fact-checking tips come in a paper from Allison Nixon, a researcher with Deloitte who — for nearly the past two years — has been my go-to person for vetting public data breach claims.
According to Nixon, the easiest way to check a leak claim is to run a simple online search for several of its components. As Nixon explains, seeking out unique-looking artifacts — such as odd passwords or email addresses — very often reveals that the supposed leak is in fact little more than a recycled leak from months or years prior. While this may seem like an obvious tip, it's appalling at how often reporters fail to take even this basic step in fact-checking a breach claim.
A somewhat more advanced test seeks to measure how many of the "leaked" accounts are already registered at the supposedly breached organization. Most online services do not allow two different user accounts to have the same email address, so attempting to sign up for an account using an email address in the claimed leak data is an effective way to test leak claims. If several of the email addresses in the claimed leak list do not already have accounts associated with them at the allegedly breached Web site, the claim is almost certainly bogus.
To determine whether the alleged victim site requires email uniqueness for user accounts, the following test should work: Create two different accounts at the service, each using unique email addresses. Then attempt to change one of the account's email address to the others. If the site disallows that change, no duplicate emails are allowed, and the analysis can proceed.
Importantly, Nixon notes that these techniques only demonstrate a leak is fake — not that a compromise has or hasn't occurred. One of the sneakier ways that ne'er-do-wells produce convincing data leak claims is through the use of what's called a "combolist." With combolists, miscreants will try to build lists of legitimate credentials from a specific site using public lists of credentials from previous leaks at other sites.
This technique works because a fair percentage of users re-use passwords at multiple sites. Armed with various account-checking programs, e-fame seekers can quickly build a list of working credential pairs for any number of sites, and use that information to back up claims that the site has been hacked.
But according to Nixon, there are some basic patterns that appear in lists of credentials that are essentially culled from combolists.
"Very often, you can tell a list of credentials is from a combolist because the list will be nothing more than username and password pairs, instead of password hashes and a whole bunch of other database information," Nixon said.
A great example of this came earlier this month when multiple media outlets repeated a hacker's claim that he'd stolen a database of almost seven million Dropbox login credentials. The author of that hoax claimed he would release on Pastebin more snippets of Dropbox account credentials as he received additional donations to his Bitcoin account. Dropbox later put up a blog post stating that the usernames and passwords posted in that "leak" were likely stolen from other services.
Other ways of vetting a claimed leak involve more detailed and time-intensive research, such as researching the online history of the hacker who's making the leak claims.
"If you look at the motivation, it's mostly ego-driven," Nixon said. "They want to be a famous hacker. If they have a handle attached to the claim — a name they've used before — that tells me that they want a reputation, but that also means I can check their history to see if they have posted fake leaks in the past. If I see a political manifesto at the top of a list of credentials, that tells me that the suspected leak is more about the message and the ego than any sort of breach disclosure."
Nixon said while attackers can use the techniques contained in her paper to produce higher quality fake leaks, the awareness provided by the document will provide a greater overall benefit to the public than to the attackers alone.
"For the most part, there are a few fake breaches that get posted over and over again on Pastebin," she said. "There is just a ton of background noise, and I would say only a tiny percentage of these breach claims are legitimate."
A full copy of the Deloitte report is available here (PDF).