For the second time this month, Adobe has issued a security update for its Flash Player software. New versions are available for Windows, Mac and Linux versions of Flash. The patch provides additional protection on a vulnerability that Adobe fixed earlier this year for which attackers appear to have devised unique and active exploits.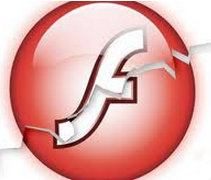 Adobe recommends users of the Adobe Flash Player desktop runtime for Windows and Macintosh update to v. 15.0.0.239 by visiting the Adobe Flash Player Download Center, or via the update mechanism within the product when prompted. Adobe Flash Player for Linux has been updated to v. 11.2.202.424. 
According to Adobe, these updates provide additional hardening against CVE-2014-8439, which was fixed in a Flash patch that the company released in October 2014. The bulletin for this update is here. Finnish security firm F-Secure says it reported the flaw to Adobe after receiving information from independent researcher Kafeine that indicated the vulnerability was being exploited in-the-wild by an exploit kit (malicious software designed to be stitched into hacked Web sites and foist malware on visitors via browser flaws like this one).
To see which version of Flash you have installed, check this link. IE10/IE11 on Windows 8.x and Chrome should auto-update their versions of Flash.
The most recent versions of Flash are available from the Flash home page, but beware potentially unwanted add-ons, like McAfee Security Scan. To avoid this, uncheck the pre-checked box before downloading, or grab your OS-specific Flash download from here.
Windows users who browse the Web with anything other than Internet Explorer may need to apply this patch twice, once with IE and again using the alternative browser (Firefox, Opera, e.g.).