Microsoft today deviated from its regular pattern of releasing security updates on the second Tuesday of each month, pushing out an emergency patch to plug a security hole in all supported versions of Windows. The company urged Windows users to install the update as quickly as possible, noting that miscreants already are exploiting the weaknesses to launch targeted attacks.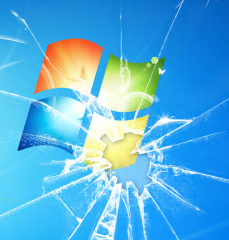 The update (MS14-068) addresses a bug in a Windows component called Microsoft Windows Kerberos KDC, which handles authenticating Windows PCs on a local network. It is somewhat less of a problem for Windows home users (it is only rated critical for server versions of Windows) but it poses a serious threat to organizations. According to security vendor Shavlik, the flaw allows an attacker to elevate domain user account privileges to those of the domain administrator account.
"The attacker could forge a Kerberos Ticket and send that to the Kerberos KDC which claims the user is a domain administrator," writes Chris Goettl, product manager with Shavlik. "From there the attacker can impersonate any domain accounts, add themselves to any group, install programs, view\change\delete date, or create any new accounts they wish.  This could allow the attacker to then compromise any computer in the domain, including domain controllers.  If there is a silver lining in this one it is in the fact that the attacker must have a valid domain user account to exploit the vulnerability, but once they have done so, they have the keys to the kingdom."
The patch is one of two that Microsoft had expected to release on Patch Tuesday earlier this month, but unexpectedly pulled at the last moment.  "This is pretty severe and definitely explains why Microsoft only delayed the release and did not pull it from the November Patch Tuesday release all together," Goettl said.
On a separate note, security experts are warning those who haven't yet fully applied the updates from Patch Tuesday to get on with it already. Researchers with vulnerability exploit development firm Immunity have been detailing their work in devising reliable ways to exploit a critical flaw in Microsoft Secure Channel (a.k.a. "Schannel"), a security package in Windows that handles SSL/TLS encryption — which protects the privacy and security of Web browsing for Windows users. More importantly, there are signs that malicious hackers are devising their own methods of exploiting the flaw to seize control over unpatched Windows systems.
Wolfgang Kandek, chief technology officer at Qualys, said security researchers were immediately driven to this bulletin as it updates Microsoft's SSL/TLS implementation fixing Remote Code Execution and Information Leakage that were found internally at Microsoft during a code audit.
"More information has not been made available, but in theory this sounds quite similar in scope to April's Heartbleed problem in OpenSSL, which was widely publicized and had a number of documented abuse cases," Kandek wrote in a blog post today. "The dark side is certainly making progress in finding an exploit for these vulnerabilities. It is now high time to patch."