Two different readers have written in this past week to complain about having their Starwood Preferred Guest loyalty accounts hijacked by scammers. The spike in fraud appears to be tied to a combination of password re-use and the release of a tool that automates the checking of account credentials at the Web site for the popular travel rewards program.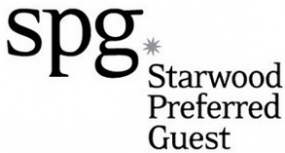 The mass compromise of Starwood accounts began in earnest less than a week ago. That roughly coincides with a Starwoods-specific account-checking tool that was released for free on Leakforums[dot]org, an English-language forum dedicated to helping (mostly low-skilled) misfits monetize compromised credentials from various online services, particularly e-retailers, cloud-based services and points or rewards accounts.
The tool is little more than a bit of code that automates the checking of account credentials stolen from other data breaches, to see if the stolen credentials also work at Starwoods.com. These types of account checking tools work because — despite constant advice to the contrary — a fair number of Internet users will rely on the same email address (username) and password pair for accounts at multiple sites.
The release of the account checking tool caused numerous Leakforums denizens to run the tool against various username and password lists stolen in previous data breaches. In less than 24 hours after its release, there were more than a half dozen Leakforums members selling compromised accounts. One seller advertised a Starwood account with 70,000 points for sale at just $3, while accounts with about 40,000 points sold for $1.50.
According to a tutorial posted on the forum, hijacked account buyers "cash out" their purchases by creating new Starwood accounts and then forcing the hijacked account to transfer its account balance to the new account. The reward points are then exchanged for gift cards that can be used as cash.

Starwood does offer customers the option to receive email or text message alerts when account changes are made. But the tutorial on Leakforums encourages buyers to change the email address, password and other contact information on the victim's account, effectively locking out the legitimate user.
Chris Holdren, senior vice president of global and digital at Starwood Preferred Guest, said the attacks of the past week track closely to the fraud patterns that have hit other loyalty programs in recent months, including Hilton Honors.
"They appear to be using credentials from elsewhere and seeing how many of those match up to Starwood accounts to see how many hits they can get," Holdren said.
Holdren added that Starwood users who have had their accounts hijacked will not lose points due to fraud, a claim that was backed up by at least one of the two readers who initially contacted KrebsOnSecurity about being victimized by fraudsters.
"Not one guest is going to lose even a single Starwood point through this activity," Holdren said. "We have a very large team globally mobilized to combat it."
Could companies like Starwood be doing a lot more to facilitate safer login procedures, such as 2-step authentication? Absolutely. Even so, far too many people re-use the same passwords at multiple sites that hold either their credit card information or points that can easily be redeemed for cash.