Oracle this week released its quarterly patch update for Java, a widely-installed program that for most casual users has probably introduced more vulnerability than utility. If you have Java installed and require it for some application or Web site, it's time to update it. If you're not sure you have Java on your computer or are unsure why you still have it, read on for advice that could save you some security headaches down the road.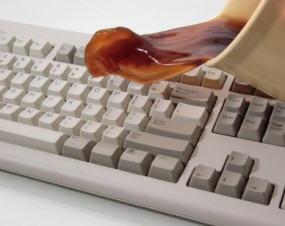 Oracle's update brings Java 7 to Update 75 and Java 8 to Update 31, and fixes at least 19 security vulnerabilities in the program. Security vendor Qualys notes that 13 of those flaws are remotely exploitable, with a CVSS score of 10 (the most severe possible score).
Java 7 users should know that Oracle plans to start using the auto-update function built into the program to migrate those users to Java 8 this week.
According to a new report (PDF) from Cisco, online attacks that exploit Java vulnerabilities have decreased by 34 percent in the past year. Cisco reckons this is thanks to security improvements in the program, and to bad guys embracing new attack vectors — such Microsoft Silverlight flaws (if you're a Netflix subscriber, you have Silverlight installed). Nevertheless, my message about Java will remain the same: Patch it, or pitch it.
The trouble with Java is that it has a very broad install base, but many users don't even know if they have it on their systems. There are a few of ways to find out if you have Java installed and what version may be running. Windows users can check for the program in the Add/Remove Programs listing in Windows, or visit Java.com and click the "Do I have Java?" link on the homepage. Updates also should be available via the Java Control Panel or from Java.com.
If you really need and use Java for specific Web sites or applications, take a few minutes to update this software. In the past, updating via the control panel auto-selected the installation of third-party software, so be sure to look for any pre-checked "add-ons" before proceeding with an update through the Java control panel.
Otherwise, seriously consider removing Java altogether. I have long urged end users to junk Java unless they have a specific use for it (this advice does not scale for businesses, which often have legacy and custom applications that rely on Java). This widely installed and powerful program is riddled with security holes, and is a top target of malware writers and miscreants.
If you have an affirmative use or need for Java, there is a way to have this program installed while minimizing the chance that crooks will exploit unknown or unpatched flaws in the program: unplug it from the browser unless and until you're at a site that requires it (or at least take advantage of click-to-play, which can block Web sites from displaying both Java and Flash content by default). The latest versions of Java let users disable Java content in web browsers through the Java Control Panel. Alternatively, consider a dual-browser approach, unplugging Java from the browser you use for everyday surfing, and leaving it plugged in to a second browser that you only use for sites that require Java.
For Java power users — or for those who are having trouble upgrading or removing a stubborn older version — I recommend JavaRa, which can assist in repairing or removing Java when other methods fail (requires the Microsoft .NET Framework).
Many people confuse Java with  JavaScript, a powerful scripting language that helps make sites interactive. Unfortunately, a huge percentage of Web-based attacks use JavaScript tricks to foist malicious software and exploits onto site visitors. For more about ways to manage JavaScript in the browser, check out my tutorial Tools for a Safer PC.