Adobe has released an update for its Flash Player software that fixes at least 11 separate, critical security vulnerabilities in the program. If you have Flash installed, please take a moment to ensure your systems are updated.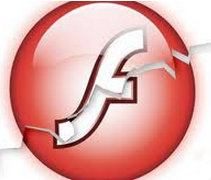 Not sure whether your browser has Flash installed or what version it may be running? Browse to this link. The newest, patched version is 17.0.0.134 for Windows and Mac users. Adobe Flash Player installed with Google Chrome, as well as Internet Explorer on Windows 8.x, should automatically update to version 17.0.0.134.
The most recent versions of Flash should be available from the Flash home page, but beware potentially unwanted add-ons, like McAfee Security Scan. To avoid this, uncheck the pre-checked box before downloading, or grab your OS-specific Flash download from here. Windows users who browse the Web with anything other than Internet Explorer may need to apply this patch twice, once with IE and again using the alternative browser (Firefox, Opera, e.g.).
The last few Flash updates from Adobe have been in response to zero-day threats targeting previously unknown vulnerabilities in the program. But Adobe says it is not aware of any exploits in the wild for the issues addressed in this update. Adobe's advisory on this patch is available here.