In response to questions from KrebsOnSecurity, upscale hotel chain Mandarin Oriental Hotel Group today confirmed that its hotels have been affected by a credit card breach.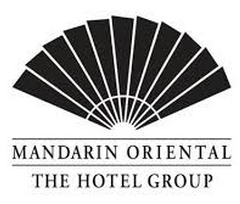 Reached for comment about reports from financial industry sources about a pattern of fraudulent charges on customer cards that had all recently been used at Mandarin hotels, the company confirmed it is investigating a breach.
"We can confirm that Mandarin Oriental has been alerted to a potential credit card breach and is currently conducting a thorough investigation to identify and resolve the issue," the company said in an emailed statement.
The statement continues, indicating that some of the chain's point-of-sale systems were infected with malware capable of stealing customer card data:
"Mandarin Oriental can confirm that the credit card systems in an isolated number of our hotels in the US and Europe have been accessed without authorization and in violation of both civil and criminal law. The Group has identified and removed the malware and is coordinating with credit card agencies, law enforcement authorities and forensic specialists to ensure that all necessary steps are taken to fully protect our guests and our systems across our portfolio.Unfortunately incidents of this nature are increasingly becoming an industry-wide concern. The Group takes the protection of customer information very seriously and is coordinating with credit card agencies and the necessary forensic specialists to ensure our guests are protected." 
Mandarin isn't saying yet how many of the company's two-dozen or so locations worldwide may be impacted, but banking industry sources say the breach almost certainly impacted most if not all Mandarin hotels in the United States, including locations in Boston, Florida, Las Vegas, Miami, New York, and Washington, D.C. Sources also say the compromise likely dates back to just before Christmas 2014.
It may well be that the cards are being stolen from compromised payment terminals at restaurants and other businesses located inside of these hotels — instead of the from hotel front desk systems. This was the case with hotels managed by White Lodging Services Corp., which last year disclosed a breach that impacted only restaurants and gift shops within the affected hotels.
It should be interesting to see how much the stolen cards are worth, when and if and they go up for sale in the underground card markets. I'm betting these cards would fetch a pretty penny. This hotel chain is frequented by high rollers who likely have hi- or no-limit credit cards. According to the Forbes Travel Guide, the average price of a basic room in the New York City Mandarin hotel is $850 per night.
More on this story as it becomes available.