Last week, KrebsOnSecurity broke the news that sensitive data apparently stolen from hundreds of thousands of customers mobile spyware maker mSpy had been posted online. mSpy has since been quoted twice by other publications denying a breach of its systems. Meanwhile, this blog has since contacted multiple people whose data was published to the deep Web, all of whom confirmed they were active or former mSpy customers.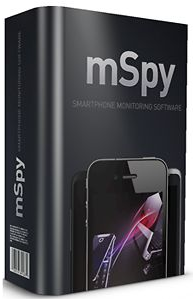 mSpy told BBC News it had been the victim of a "predatory attack" by blackmailers, but said it had not given in to demands for money. mSpy also told the BBC that claims the hackers had breached its systems and stolen data were false.
"There is no data of 400,000 of our customers on the web," a spokeswoman for the company told the BBC. "We believe to have become a victim of a predatory attack, aimed to take advantage of our estimated commercial achievements."
Let's parse that statement a bit further. No, the stolen records aren't on the Web; rather, they've been posted to various sites on the Deep Web, which is only accessible using Tor. Also, I don't doubt that mSpy was the target of extortion attempts; the fact that the company did not pay the extortionist is likely what resulted in its customers' data being posted online.
How am I confident of this, considering mSpy has still not responded to requests for comment? I spent the better part of the day today pulling customer records from the hundreds of gigabytes of data leaked from mSpy. I spoke with multiple customers whose payment and personal data — and that of their kids, employees and significant others — were included in the huge cache. All confirmed they are or were recently paying customers of mSpy.
Joe Natoli, director of a home care provider in Arizona, confirmed what was clear from looking at the leaked data — that he had paid mSpy hundreds of dollars a month for a subscription to monitor all of the mobile devices distributed to employees by his company. Natoli said all employees agree to the monitoring when they are hired, but that he only used mSpy for approximately four months.
"The value proposition for the cost didn't work out," Natoli said.
Katherine Till's information also was in the leaked data. Till confirmed that she and her husband had paid mSpy to monitor the mobile device of their 14-year-old daughter, and were still a paying customer as of my call to her.
Till added that she was unaware of a breach, and was disturbed that mSpy might try to cover it up.
"This is disturbing, because who knows what someone could do with all that data from her phone," Till said, noting that she and her husband had both discussed the monitoring software with their daughter. "As parents, it's hard to keep up and teach kids all the time what they can and can't do. I'm sure there are lots more people like us that are in this situation now."
Another user whose financial and personal data was in the cache asked not to be identified, but sheepishly confirmed that he had paid mSpy to secretly monitor the mobile device of a "friend."
Update, May 22, 10:24 a.m.: mSpy is finally admitting that it did have a breach that exposed customer information, but they are still downplaying the numbers.
REACTION ON CAPITOL HILL
News of the mSpy breach prompted renewed calls from Sen. Al Franken for outlawing products like mSpy, which the Minnesota democrat refers to as "stalking apps." In a letter (PDF) sent this week to the U.S. Justice Department and Federal Trade Commission, Franken urged the agencies to investigate mSpy, whose products he called 'deeply troubling' and "nothing short of terrifying" when "in the hands of a stalker or abuse intimate partner."
Last year, Franken reintroduced The Location Privacy Protection Act of 2014, legislation that would outlaw the development, operation, and sale of such products.
U.S. regulators and law enforcers have taken a dim view of companies that offer mobile spyware services like mSpy. In September 2014, U.S. authorities arrested a 31-year-old Hammad Akbar, the CEO of a Lahore-based company that makes a spyware app called StealthGenie. The FBI noted that while the company advertised StealthGenie's use for "monitoring employees and loved ones such as children," the primary target audience was people who thought their partners were cheating. Akbar was charged with selling and advertising wiretapping equipment.
"Advertising and selling spyware technology is a criminal offense, and such conduct will be aggressively pursued by this office and our law enforcement partners," U.S. Attorney Dana Boente said in a press release tied to Akbar's indictment.
Akbar pleaded guilty to the charges in November 2014, and according to the Justice Department he is "the first-ever person to admit criminal activity in advertising and selling spyware that invades an unwitting victim's confidential communications."