Both Adobe and Microsoft on Tuesday issued patches to plug critical security holes in their products. Adobe's Flash Player patch addresses 17 security flaws, including one "zero-day" bug that is already actively being exploited by attackers. Microsoft's bundle of updates tackles at least 42 security weaknesses in Windows and associated software.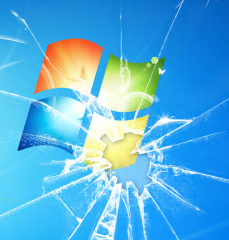 Half of the dozen patches Microsoft released yesterday earned its "critical" rating, meaning the flaws fixed in the updates could be exploited by malware or miscreants to seize remote control over vulnerable Windows computers without any help from users.
As per usual, the largest share of flaws fixed are in Microsoft's browsers — Internet Explorer and Edge. Also included in the mix are updates for Microsoft Office and .NET.
According to security firm Shavlik, several of the vulnerabilities fixed with this Microsoft patches were publicly disclosed prior to this week, meaning would-be attackers have had a head start trying to figure out how to exploit them.
As part of a new Microsoft policy that took effect in October, home and business Windows users will no longer be able to pick and choose which updates to install and which to leave for another time. Consumers on Windows 7 Service Pack 1 and Windows 8.1 will henceforth receive what Redmond is calling a "Monthly Rollup," which addresses both security issues and reliability issues in a single update. The "Security-only updates" option — intended for enterprises and not available via Windows Update —  will only include new security patches that are released for that month. What this means is that if any part of the patch bundle breaks, the only option is to remove the entire bundle (instead of the offending patch, as was previously possible).
It's important to note that several update types won't be included in a rollup, including those released for Adobe Flash Player on Tuesday. The latest update brings Flash to v. 24.0.0.186 for Windows and Mac users alike. If you have Flash installed, you should update, hobble or remove Flash as soon as possible. To see which version of Flash your browser may have installed, check out this page.
The smartest option is probably to ditch the program once and for all and significantly increase the security of your system in the process. An extremely powerful and buggy program that binds itself to the browser, Flash is a favorite target of attackers and malware. According to analysis released this month by Recorded Future, Adobe Flash vulnerabilities provided six of the top 10 vulnerabilities used by exploit kits in 2016. Exploit kits are automated tools that criminals stitch into the fabric of hacked or malicious Web sites, so that visitors who visit one of these sites with an outdated version of Flash in their browser can have malware silently installed. For some ideas about how to hobble or do without Flash (as well as slightly less radical solutions) check out A Month Without Adobe Flash Player.
If you choose to keep and update Flash, please do it today. The most recent versions of Flash should be available from the Flash home page. Windows users who browse the Web with anything other than Internet Explorer may need to apply this patch twice, once with IE and again using the alternative browser (Firefox, Opera, e.g.).
Chrome and IE should auto-install the latest Flash version on browser restart (users may need to manually check for updates in and/or restart the browser to get the latest Flash version). Chrome users may need to restart the browser to install or automatically download the latest version. When in doubt, click the vertical three dot icon to the right of the URL bar, select "Help," then "About Chrome": If there is an update available, Chrome should install it then.
As always, if you experience any issues downloading or installing any of these updates, please leave a note about it in the comments below.