Adobe and Microsoft both on Tuesday released patches to plug critical security vulnerabilities in their products. Microsoft's patch bundles fix close to 80 separate security problems in various versions of its Windows operating system and related software — including two vulnerabilities that already are being exploited in active attacks. Adobe's new version of its Flash Player software tackles two flaws that malware or attackers could use to seize remote control over vulnerable computers with no help from users.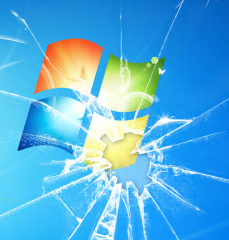 Of the two zero-day flaws being fixed this week, the one in Microsoft's ubiquitous .NET Framework (CVE-2017-8759) is perhaps the most concerning. Despite this flaw being actively exploited, it is somehow labeled by Microsoft as "important" rather than "critical" — the latter being the most dire designation.
More than two dozen flaws Microsoft remedied with this patch batch come with a "critical" warning, which means they could be exploited without any assistance from Windows users — save for perhaps browsing to a hacked or malicious Web site.
Regular readers here probably recall that I've often recommended installing .NET updates separately from any remaining Windows updates, mainly because in past instances in which I've experienced problems installing Windows updates, a .NET patch was usually involved.
For the most part, Microsoft now bundles all security updates together in one big patch ball for regular home users — no longer letting people choose which patches to install. One exception is patches for the .NET Framework, and I stand by my recommendation to install the patch roll-ups separately, reboot, and then tackle the .NET updates. Your mileage may vary. Continue reading →