Microsoft today shipped a bundle of security updates to address more than three dozen vulnerabilities in Windows and associated software. Included in the batch is a fix for a flaw first patched in 2010 — the very same vulnerability that led to the discovery of the infamous cyberweapon known as Stuxnet. Turns out, the patch that Microsoft shipped to fix that flaw in 2010 didn't quite do the trick, leaving Windows users dangerously exposed all this time.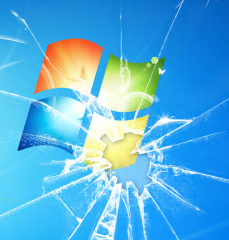 On this, the third Patch Tuesday of 2015, Microsoft pushed 14 update bundles to address at least 43 separate vulnerabilities in Internet Explorer, Exchange, Office and a host of other components.
Five of the the patches released today fix flaws that Microsoft has assigned its most serious "critical" label, meaning the vulnerabilities these patches fix can be exploited to compromise vulnerable systems through little or no action on the part of the user — save for perhaps opening a booby-trapped file or visiting a hacked/malicious Web site.
One of the more curious critical fixes is MS15-020, which according to HP's Zero Day Initiative researchers addresses the same vulnerability that Microsoft patched in August 2010. That vulnerability — first revealed in a post on this blog July 15, 2010 — was later discovered to have been one of four zero-day flaws used in Stuxnet, a weapon of unprecedented sophistication that is now widely considered to have been a joint U.S. and Israeli project aimed at delaying Iran's nuclear ambitions. The folks at HP TippingPoint have published a blog post on their work in uncovering the failed fix, and how the original 2010 patch missed the mark. For more on Stuxnet, check out Kim Zetter's excellent new book, Countdown To Zero Day. Continue reading →