For the third time in a month, Adobe has issued an update to plug security holes in its Flash Player software. The update came on Patch Tuesday, when Microsoft released a dozen patches to fix dozens of vulnerabilities in Windows, Internet Explorer, Skype and other software.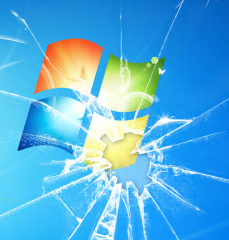 One-quarter of the patches from Microsoft address flaws that the company labels "critical," meaning they can be exploited by malware or malcontents to break into vulnerable systems with no help from users. Four of the bulletins address vulnerabilities that were publicly disclosed prior to Patch Tuesday, meaning malicious hackers had a head start in figuring out how to exploit those weaknesses.
Top of the priority list among these 12 patches should probably be the one for Internet Explorer, which fixes more than two dozen flaws in IE, nearly all of them critical, browse-to-a-hacked-site-and-get-owned flaws. Another patch, MS15-113, fixes critical bugs in Microsoft's Edge Browser, its intended replacement for IE. Also of note is a Microsoft Office patch that addresses seven flaws.
This month also includes a patch for .NET, a program that past experience has taught me to patch separately. If you use Windows and Windows Update says you have patches available for .NET, consider unchecking those updates until you've applied the rest released on Tuesday. Reboot and install any available .NET updates.
Separately, Adobe issued a patch for its Flash Player software that fixes at least 17 vulnerabilities in the program and in Adobe AIR. Adobe says it is not aware of any exploits in the wild for issues addressed in this update, but readers should seriously consider whether having Flash installed and/or enabled in the browser is worth the risk.  Continue reading →