Antivirus and security giant Avast and virtual private networking (VPN) software provider NordVPN each today disclosed months-long network intrusions that — while otherwise unrelated — shared a common cause: Forgotten or unknown user accounts that granted remote access to internal systems with little more than a password.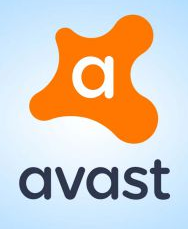 Based in the Czech Republic, Avast bills itself as the most popular antivirus vendor on the market, with over 435 million users. In a blog post today, Avast said it detected and addressed a breach lasting between May and October 2019 that appeared to target users of its CCleaner application, a popular Microsoft Windows cleanup and repair utility.
Avast said it took CCleaner downloads offline in September to check the integrity of the code and ensure it hadn't been injected with malware. The company also said it invalidated the certificates used to sign previous versions of the software and pushed out a re-signed clean update of the product via automatic update on October 15. It then disabled and reset all internal user credentials.
"Having taken all these precautions, we are confident to say that our CCleaner users are protected and unaffected," Avast's Jaya Baloo wrote.
This is not the first so-called "supply chain" attack on Avast: In September 2018, researchers at Cisco Talos and Morphisec disclosed that hackers had compromised the computer cleanup tool for more than a month, leading to some 2.27 million downloads of the corrupt CCleaner version.
Avast said the intrusion began when attackers used stolen credentials for a VPN service that was configured to connect to its internal network, and that the attackers were not challenged with any sort of multi-factor authentication — such as a one-time code generated by a mobile app.
"We found that the internal network was successfully accessed with compromised credentials through a temporary VPN profile that had erroneously been kept enabled and did not require 2FA," Baloo wrote. Continue reading →