Michael A. Persaud, a California man profiled in a Nov. 2014 KrebsOnSecurity story about a junk email purveyor tagged as one of the World's Top 10 Worst Spammers, was indicted this week on federal wire fraud charges tied to an alleged spamming operation.
According to an indictment returned in federal court in Chicago, Persaud used multiple Internet addresses and domains – a technique known as "snowshoe spamming" – to transmit spam emails over at least nine networks.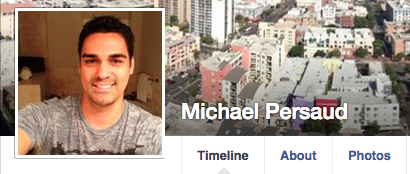 The Justice Department says Persaud sent well over a million spam emails to recipients in the United States and abroad. Prosecutors charge that Persaud often used false names to register the domains, and he created fraudulent "From:" address fields to conceal that he was the true sender of the emails. The government also accuses Persaud of "illegally transferring and selling millions of email addresses for the purpose of transmitting spam."
Persaud is currently listed as #8 on the World's 10 Worst Spammers list maintained by Spamhaus, an anti-spam organization. In 1998, Persaud was sued by AOL, which charged that he committed fraud by using various names to send millions of get-rich-quick spam messages to America Online customers. Persaud did not contest the charges and was ordered to pay more than a half-million dollars in restitution and damages.
In 2001, the San Diego District Attorney's office filed criminal charges against Persaud, alleging that he and an accomplice crashed a company's email server after routing their spam through the company's servers.
Persaud declined to comment for this story. But he maintains that his email marketing business is legitimate and complies with the CAN-SPAM Act, the main anti-spam law in the United States. The law prohibits the sending of spam that spoofs that sender's address or does not give recipients an easy way to opt out of receiving future such emails from that sender.
Persaud told FBI agents who raided his home last year that he currently conducts internet marketing from his residence by sending a million emails in under 15 minutes from various domains and Internet addresses.
The indictment charges Persaud with ten counts of wire fraud and seeks the forfeiture of four computers. Each count of wire fraud is punishable by up to 20 years in prison. If convicted, the court must impose a reasonable sentence under federal statutes and sentencing guidelines.
Persaud was charged in Chicago because at least two of the servers he allegedly used to conduct snowshoe spamming operations were located there (named only as victims "B" and "F" in the government's indictment). A copy of the indictment against Persaud is here (PDF).
For more on how spam allegedly sent by Persaud was traced back to his companies, see my story from November 2014, Still Spamming After All These Years. For a deeper understanding of why and how spam is the engine that drives virtually all other forms of cybercrime, check out my book — Spam Nation: The Inside Story of Organized Cybercrime.