It's Patch Tuesday, again. That is, if you run Microsoft Windows or Adobe products. Microsoft issued a dozen patch bundles to fix at least 54 security flaws in Windows and associated software. Separately, Adobe's got a new version of its Flash Player available that addresses at least three vulnerabilities.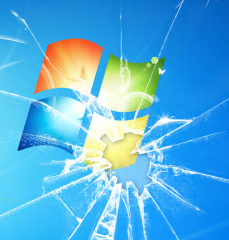 The updates from Microsoft concern many of the usual program groups that seem to need monthly security fixes, including Windows, Internet Explorer, Edge, Office, .NET Framework and Exchange.
According to security firm Qualys, the Windows update that is most urgent for enterprises tackles a critical bug in the Windows Search Service that could be exploited remotely via the SMB file-sharing service built into both Windows workstations and servers.
Qualys says the issue affects Windows Server 2016, 2012, 2008 R2, 2008 as well as desktop systems like Windows 10, 7 and 8.1.
"While this vulnerability can leverage SMB as an attack vector, this is not a vulnerability in SMB itself, and is not related to the recent SMB vulnerabilities leveraged by EternalBlue, WannaCry, and Petya." Qualys notes, referring to the recent rash of ransomware attacks which leveraged similar vulnerabilities.
Other critical fixes of note in this month's release from Microsoft include at least three vulnerabilities in Microsoft's built-in browser — Edge or Internet Explorer depending on your version of Windows. There are at least three serious flaws in these browsers that were publicly detailed prior to today's release, suggesting that malicious hackers may have had some advance notice on figuring out how to exploit these weaknesses.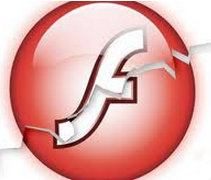 As it is accustomed to doing on Microsoft's Patch Tuesday, Adobe released a new version of its Flash Player browser plugin that addresses a trio of flaws in that program.
The latest update brings Flash to v. 26.0.0.137 for Windows, Mac and Linux users alike. If you have Flash installed, you should update, hobble or remove Flash as soon as possible. To see which version of Flash your browser may have installed, check out this page.
The smartest option is probably to ditch the program once and for all and significantly increase the security of your system in the process. An extremely powerful and buggy program that binds itself to the browser, Flash is a favorite target of attackers and malware. For some ideas about how to hobble or do without Flash (as well as slightly less radical solutions) check out A Month Without Adobe Flash Player.
If you choose to keep Flash, please update it today. The most recent versions of Flash should be available from the Flash home page. Windows users who browse the Web with anything other than Internet Explorer may need to apply this patch twice, once with IE and again using the alternative browser (Firefox, Opera, e.g.).
Chrome and IE should auto-install the latest Flash version on browser restart (users may need to manually check for updates in and/or restart the browser to get the latest Flash version). A green arrow in the upper right corner of my Chrome installation today gave me the prompt I needed to update my version to the latest.
Chrome users may need to restart the browser to install or automatically download the latest version. When in doubt, click the vertical three dot icon to the right of the URL bar, select "Help," then "About Chrome": If there is an update available, Chrome should install it then.
As always, if you experience any issues downloading or installing any of these updates, please leave a note about it in the comments below.