On Dec. 6, 2017, approximately USD $52 million worth of Bitcoin mysteriously disappeared from the coffers of NiceHash, a Slovenian company that lets users sell their computing power to help others mine virtual currencies. As the investigation into the heist nears the end of its second week, many Nice-Hash users have expressed surprise to learn that the company's chief technology officer recently served several years in prison for operating and reselling a massive botnet, and for creating and running 'Darkode," until recently the world's most bustling English-language cybercrime forum.
In December 2013, NiceHash CTO Matjaž Škorjanc was sentenced to four years, ten months in prison for creating the malware that powered the 'Mariposa' botnet. Spanish for "Butterfly," Mariposa was a potent crime machine first spotted in 2008. Very soon after, Mariposa was estimated to have infected more than 1 million hacked computers — making it one of the largest botnets ever created.
ButterFly Bot, as it was more commonly known to users, was a plug-and-play malware strain that allowed even the most novice of would-be cybercriminals to set up a global operation capable of harvesting data from thousands of infected PCs, and using the enslaved systems for crippling attacks on Web sites. The ButterFly Bot kit sold for prices ranging from $500 to $2,000.
Prior to his initial arrest in Slovenia on cybercrime charges in 2010, Škorjanc was best known to his associates as "Iserdo," the administrator and founder of the exclusive cybercrime forum Darkode.
On Darkode, Iserdo sold his Butterfly Bot to dozens of other members, who used it for a variety of illicit purposes, from stealing passwords and credit card numbers from infected machines to blasting spam emails and hijacking victim search results. Microsoft Windows PCs infected with the bot would then try to spread the disease over MSN Instant Messenger and peer-to-peer file sharing networks.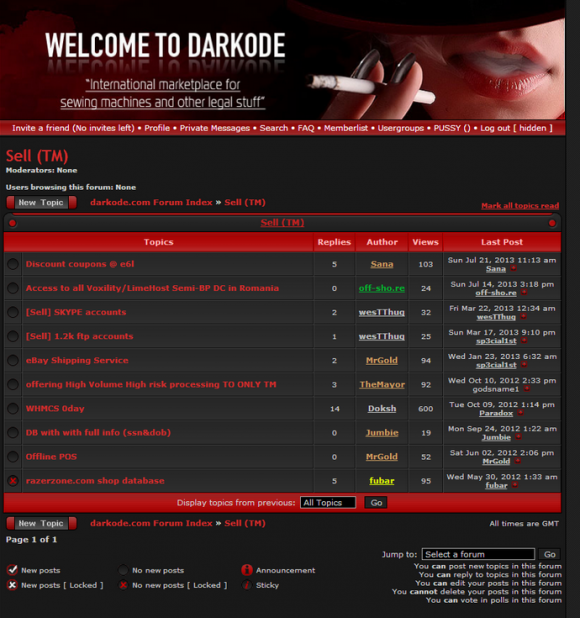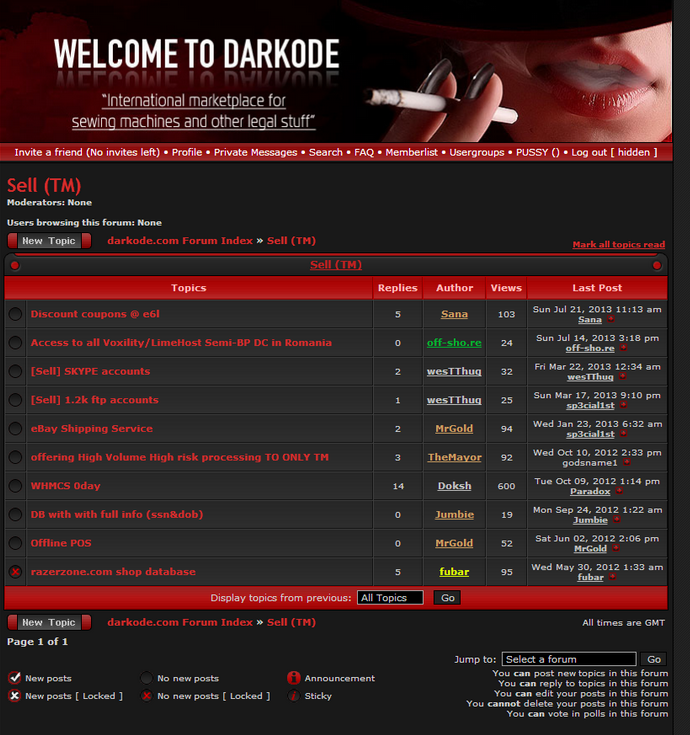 In July 2015, authorities in the United States and elsewhere conducted a global takedown of the Darkode crime forum, arresting several of its top members in the process. The U.S. Justice Department at the time said that out of 800 or so crime forums worldwide, Darkode represented "one of the gravest threats to the integrity of data on computers in the United States and around the world and was the most sophisticated English-speaking forum for criminal computer hackers in the world."
Following Škorjanc's arrest, Slovenian media reported that his mother Zdenka Škorjanc was accused of money laundering; prosecutors found that several thousand euros were sent to her bank account by her son. That case was dismissed in May of this year after prosecutors conceded she probably didn't know how her son had obtained the money.
Matjaž Škorjanc did not respond to requests for comment. But local media reports state that he has vehemently denied any involvement in the disappearance of the NiceHash stash of Bitcoins.
In an interview with Slovenian news outlet Delo.si, the NiceHash CTO described the theft "as if his kid was kidnapped and his extremities would be cut off in front of his eyes." A roughly-translated English version of that interview has been posted to Reddit.
According to media reports, the intruders were able to execute their heist after stealing the credentials of a user with administrator privileges at NiceHash. Less than an hour after breaking into the NiceHash servers, approximately 4,465 Bitcoins were transferred out of the company's accounts.
A source close to the investigation told KrebsOnSecurity that the NiceHash hackers used a virtual private network (VPN) connection with a Korean Internet address, although the source said Slovenian investigators were reluctant to say whether that meant South Korea or North Korea because they did not want to spook the perpetrators into further covering their tracks.
CNN, Bloomberg and a number of other Western media outlets reported this week that North Korean hackers have recently doubled down on efforts to steal, phish and extort Bitcoins as the price of the currency has surged in recent weeks.
"North Korean hackers targeted four different exchanges that trade bitcoin and other digital currencies in South Korea in July and August, sending malicious emails to employees, according to police," CNN reported.
Bitcoin's blockchain ledger system makes it easy to see when funds are moved, and NiceHash customers who lost money in the theft have been keeping a close eye on the Bitcoin payment address that received the stolen funds ever since. On Dec. 13, someone in control of that account began transferring the stolen bitcoins to other accounts, according to this transaction record.
The NiceHash theft occurred as the price of Bitcoin was skyrocketing to new highs. On January 1, 2017, a single Bitcoin was worth approximately $976. By December 6, the day of the NiceHash hack, the price had ballooned to $11,831 per Bitcoin.
Today, a single Bitcoin can be sold for more than $17,700, meaning whoever is responsible for the NiceHash hack has seen their loot increase in value by roughly $27 million in the nine days since the theft.
In a post on its homepage, NiceHash said it was in the final stages of re-launching the surrogate mining service.
"Your bitcoins were stolen and we are working with international law enforcement agencies to identify the attackers and recover the stolen funds. We understand it may take some time and we are working on a solution for all users that were affected.

"If you have any information about the attack, please email us at [email protected]. We are giving BTC rewards for the best information received. You can also join our community page about the attack on reddit."
However, many followers of NiceHash's Twitter account said they would not be returning to the service unless and until their stolen Bitcoins were returned.