A Christmas Eve cyberattack against the Web site of a regional California financial institution helped to distract bank officials from an online account takeover against one of its clients, netting thieves more than $900,000.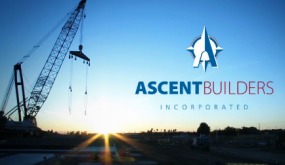 At approximately midday on December 24, 2012, organized cyber crooks began moving money out of corporate accounts belonging to Ascent Builders, a construction firm based in Sacramento, Calif. In short order, the company's financial institution – San Francisco-based Bank of the West — came under a large distributed denial of service (DDoS) attack, a digital assault which disables a targeted site using a flood of junk traffic from compromised PCs.
KrebsOnSecurity contacted Ascent Builders on the morning of Dec. 26 to inform them of the theft, after interviewing one of the money mules used in the scam. Money mules are individuals who are willingly or unwittingly recruited to help the fraudsters launder stolen money and transfer the funds abroad. The mule in this case had been hired through a work-at-home job offer after posting her resume to a job search site, and said she suspected that she'd been conned into helping fraudsters.
Ascent was unaware of the robbery at the time, but its bank would soon verify that a series of unauthorized transactions had been initiated on the 24th and then again on the 26th. The money mule I spoke with was just one of 62 such individuals in the United States recruited to haul the loot stolen from Ascent. Most of the mules in this case were sent transfers of between $4,000 and $9,000, but several of them had bank accounts tied to businesses, to which the crooks wired huge transfers from Ascent's account; five of the fraudulent transfers were for amounts ranging from $80,000 to $100,000.
Mark Shope, president of Ascent Builders, said that when the company's controller originally went online on the morning of Dec. 24 to check the firm's accounts, her browser wouldn't let her access the bank's page. She didn't know it at the time, but her computer was being remotely controlled by the attackers' malware, which blocked her from visiting the bank's site.
"It said the bank was offline for 24 hours, and we couldn't get in to the site," Shope said. "We called the bank and they said everything was fine."
But soon enough, everything would not be fine from Bank of the West's end. Not long after putting through a batch of fraudulent automated clearing house (ACH) and wire transfers from Ascent's accounts, the fraudsters initiated a DDoS attack against the bank's Web site, effectively knocking it offline. It's not clear what tactics or botnets may have been used in the DDoS attack, but the cyberheist+DDoS approach matches the profile of cybercrime gangs using the Gameover Trojan — a ZeuS Trojan variant that has been tied to numerous DDoS attacks initiated to distract attention from high-dollar cyberheists.