A Texas manufacturing firm is suing its cyber insurance provider for refusing to cover a $480,000 loss following an email scam that impersonated the firm's chief executive.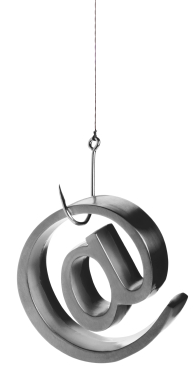 At issue is a cyber insurance policy issued to Houston-based Ameriforge Group Inc. (doing business as "AFGlobal Corp.") by Federal Insurance Co., a division of insurance giant Chubb Group. AFGlobal maintains that the policy it held provided coverage for both computer fraud and funds transfer fraud, but that the insurer nevertheless denied a claim filed in May 2014 after scammers impersonating AFGlobal's CEO convinced the company's accountant to wire $480,000 to a bank in China.
According to documents filed with the U.S. District Court in Harris County, Texas, the policy covered up to $3 million, with a $100,000 deductible. The documents indicate that from May 21, 2014 to May 27, 2014, AFGlobal's director of accounting received a series of emails from someone claiming to be Gean Stalcup, the CEO of AFGlobal.
"Glen, I have assigned you to manage file T521," the phony message to the accounting director Glen Wurm allegedly read. "This is a strictly confidential financial operation, to which takes priority over other tasks. Have you already been contacted by Steven Shapiro (attorney from KPMG)? This is very sensitive, so please only communicate with me through this email, in order for us not to infringe SEC regulations. Please do no speak with anyone by email or phone regarding this. Regards, Gean Stalcup."
Roughly 30 minutes later, Mr. Wurm said he was contacted via phone and email by Mr. Shapiro stating that due diligence fees associated with the China acquisition in the amount of $480,000 were needed. AFGlobal claims a Mr. Shapiro followed up via email with wiring instructions.
After wiring the funds as requested — sending the funds to an account at the Agricultural Bank of China — Mr. Wurm said he received no further correspondence from the imposter until May 27, 2014, when the imposter acknowledged receipt of the $480,000 and asked Wurm to wire an additional $18 million. Wurm said he became suspicious after that request, and alerted the officers of the company to his suspicions.
According to the plaintiff, "the imposter seemed to know the normal procedures of the company and also that Gean Stalcup had a long-standing, very personal and familiar relationship with Mr. Wurm — sufficient enough that Mr. Wurm would not question a request from the CEO."
The company said it attempted to recover the $480,000 wire from its bank, but that the money was already gone by the 27th, with the imposters zeroing out and closing the recipient account shortly after the transfer was completed on May 21.
In a letter sent by Chubb to the plaintiff, the insurance firm said it was denying the claim because the scam, known alternatively as "business email compromise" (BEC) and CEO fraud, did not involve the forgery of a financial instrument as required by the policy. Continue reading →