A Missouri court last week handed a legal defeat to a local escrow firm that sued its financial institution to recover $440,000 stolen in a 2009 cyberheist. The court ruled that the company assumed greater responsibility for the incident because it declined to use a basic security precaution recommended by the bank: requiring two employees to sign off on all transfers.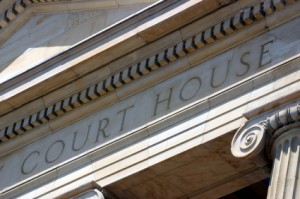 Springfield, Mo. based Choice Escrow and Land Title LLC sued Tupelo, Miss. based BancorpSouth Inc., after hackers who had stolen the firm's online banking ID and password used the information to make a single unauthorized wire transfer of $440,000 to a corporate bank account in Cyprus.
Choice Escrow alleged that BancorpSouth's security procedures were not commercially reasonable. Choice pointed out that the bank's most secure option for Internet-based authentication relied principally on so-called "dual controls," or requiring business customers to have one user ID and password to approve a wire transfer and another user ID and password to release the same wire transfer.
Choice Escrow's lawyers argued that because BancorpSouth allowed wire or funds transfers using two options which were both password-based, its commercial online banking security procedures fell short of 2005 guidance from the Federal Financial Institutions Examination Council (FFIEC), which warned that single-factor authentication as the only control mechanism is inadequate for high-risk transactions involving the movement of funds to other parties.
But in a decision handed down on March 18, 2013, a judge with the U.S. District Court for the Western District of Missouri focused on the fact that Choice Escrow was offered and explicitly declined in writing the use of dual controls, thereby allowing the thieves to move money directly out their account using nothing more than a stolen username and password.  The court noted that Choice also declined to set a limit on the amount or number of wire transfers allowed each day (another precaution urged by the bank), and that the transfer amount initiated by the thieves was not unusual for Choice, a company that routinely moved large sums of money.