Adobe today released an important security update for its Flash Player software that fixes a vulnerability which is already being exploited in active attacks. Compounding the threat, the company said it is investigating reports that crooks may have developed a separate exploit that gets around the protections in this latest update.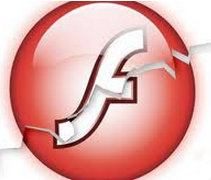 Early indicators of a Flash zero-day vulnerability came this week in a blog post by Kafeine, a noted security researcher who keeps close tabs on new innovations in "exploit kits." Often called exploit packs — exploit kits are automated software tools that help thieves booby-trap hacked sites to deploy malicious code.
Kafeine wrote that a popular crimeware package called the Angler Exploit Kit was targeting previously undocumented vulnerability in Flash that appears to work against many different combinations of the Internet Explorer browser on Microsoft Windows systems.
Attackers may be targeting Windows and IE users for now, but the vulnerability fixed by this update also exists in versions of Flash that run on Mac and Linux as well. The Flash update brings the media player to version 16.0.0.287 on Mac and Windows systems, and 11.2.202.438 on Linux.
While Flash users should definitely update as soon as possible, there are indications that this fix may not plug all of the holes in Flash for which attackers have developed exploits. In a statement released along with the Flash update today, Adobe said its patch addresses a newly discovered vulnerability that is being actively exploited, but that there appears to be another active attack this patch doesn't address.
"Adobe is aware of reports that an exploit for CVE-2015-0310 exists in the wild, which is being used in attacks against older versions of Flash Player," Adobe said. "Additionally, we are investigating reports that a separate exploit for Flash Player 16.0.0.287 and earlier also exists in the wild."
To see which version of Flash you have installed, check this link. IE10/IE11 on Windows 8.x and Chrome should auto-update their versions of Flash, although as of this writing it seems that the latest version of Chrome (40.0.2214.91) is still running v. 16.0.0.257.  Continue reading →