Intuit, the makers of TurboTax, recently introduced several changes to beef up the security of customer accounts following a spike in tax refund fraud at the state and federal level. Unfortunately, those changes don't go far enough. Here's a look at some of the missteps that precipitated this mess, and what the company can do differently going forward.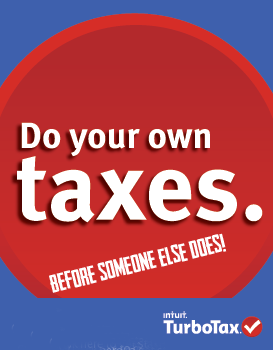 As The Wall Street Journal noted in a story this week, competitors H&R Block and TaxAct say they haven't seen a similar surge in fraud this year. Perhaps the bad guys are just picking on the industry leader. But with 29 million customers last year — far more than H&R Block or TaxAct (which each had about seven million) — TurboTax should also be leading the industry in security.
Keep in mind that none of the security steps described below are going to stop fraud alone. But taken together, they do or would provide more robust security for TurboTax accounts, and significantly raise the costs for criminals engaged in this type of fraud.
NO EMAIL VALIDATION
Intuit fails to take basic steps to validate key account information, such as email addresses and mobile numbers, and these failures have limited the company's ability to enact stricter account security measures. In fact, TurboTax still does not require new users to verify their email address, a basic security precaution that even random Internet forums which don't collect nearly as much sensitive data require of all new users.
Last month, KrebsOnSecurity featured an in-depth story that stemmed from information provided by two former Intuit security employees who accused the company of making millions of dollars knowingly processing tax refund requests filed by cybercriminals. Those individuals shared a great deal about Intuit's internal discussions on how best to handle a spike in account takeovers and fraudsters using stolen personal information to file tax refund requests on unwitting consumers.
Both whistleblowers said the lack of email verification routinely led to bizarre scenarios in which customers would complain of seeing other peoples' tax data in their accounts. These were customers who'd forgotten their passwords and entered their email address at the site to receive a password reset link, only to find their email address tied to multiple identities that belonged to other victims of stolen identity refund fraud.
In mid-February, Intuit announced that it would begin the process of prompting all users to validate their accounts, either by validating their email address, answering a set of knowledge-based authentication questions, or entering a code sent to their mobile phone.
In an interview today, Intuit's leadership sidestepped questions about why the company still does not validate email addresses. But TurboTax Chief Information Security Officer Indu Kodukula did say TurboTax will no longer display multiple profiles tied to a single email address when users attempt to reset their passwords by supplying an email address.
"We had an option where when you entered an email address, we'd show you a list of user IDs that were associated with that address," Kodukula said. "We've removed that option, so now if you try to do password recovery, you have to go back to the email associated with you." Continue reading →