Microsoft on Tuesday issued a bevy of patches to correct at least 70 distinct security vulnerabilities in Windows and software designed to interact with various flavors of the operating system. This month's patch batch tackles some notable threats to enterprises — including multiple flaws that were publicly disclosed prior to Patch Tuesday. It also bundles fixes to quash threats relevant to end users, including critical updates for Adobe Flash Player and Microsoft Office, as well as a zero-day bug in Internet Explorer.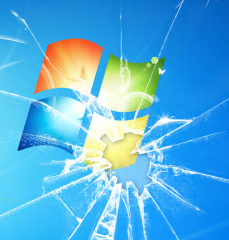 Some 20 of the flaws addressed in February's update bundle are weaknesses labeled "critical," meaning Microsoft believes that attackers or malware could exploit them to fully compromise systems through little or no help from users — save from convincing a user to visit a malicious or hacked Web site.
Microsoft patched a bug in Internet Exploder Explorer (CVE-2019-0676) discovered by Google that attackers already are using to target vulnerable systems. This flaw could allow malware or miscreants to check for the presence of specific files on the target's hard drive.
Another critical vulnerability that impacts both end users and enterprises is a weakness in the Windows component responsible for assigning Internet addresses to host computers (a.k.a. "Windows DHCP client"). That flaw, CVE-2019-0626, could let an attacker execute malcode of his choice just by sending the target a specially crafted DHCP request.
At the top of the list of patch concerns mainly for companies is a publicly disclosed issue with Microsoft Exchange services (CVE-2019-0686) that could allow an attacker on the same network as the target to access the inbox of other users. Microsoft said it has not seen active exploitation of this bug yet, but considers it likely to be exploited soon. Continue reading →