Microsoft Corp. today released updates to plug more than 100 security holes in its various Windows operating systems and associated software. If you (ab)use Windows, please take a moment to read this post, backup your system(s), and patch your PCs.
All told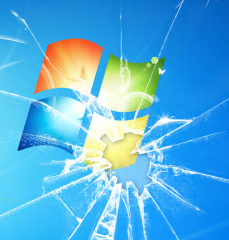 , this patch batch addresses at least 115 security flaws. Twenty-six of those earned Microsoft's most-dire "critical" rating, meaning malware or miscreants could exploit them to gain complete, remote control over vulnerable computers without any help from users.
Given the sheer number of fixes, mercifully there are no zero-day bugs to address, nor were any of them detailed publicly prior to today. Also, there were no security patches released by Adobe today. But there are a few eyebrow-raising Windows vulnerabilities worthy of attention.
Recorded Future warns exploit code is now available for one of the critical bugs Redmond patched last month in Microsoft Exchange (CVE-2020-0688), and that nation state actors have been observed abusing the exploit for targeted attacks.
One flaw fixed this month in Microsoft Word (CVE-2020-0852) could be exploited to execute malicious code on a Windows system just by getting the user to load an email containing a booby-trapped document in the Microsoft Outlook preview pane. CVE-2020-0852 is one just four remote execution flaws Microsoft patched this month in versions of Word.
One somewhat ironic weakness fixed today (CVE-2020-0872) resides in a new component Microsoft debuted this year called Application Inspector, a source code analyzer designed to help Windows developers identify "interesting" or risky features in open source software (such as the use of cryptography, connections made to a remote entity, etc).
Microsoft said this flaw can be exploited if a user runs Application Inspector on a hacked or booby-trapped program. Whoops. Animesh Jain from security vendor Qualys says this patch should be prioritized, despite being labeled as less severe ("important" versus "critical") by Microsoft.
For enterprises, Qualys recommends prioritizing the patching of desktop endpoints over servers this month, noting that most of the other critical bugs patched today are prevalent on workstation-type devices. Those include a number of flaws that can be exploited simply by convincing a Windows user to browse to a malicious or hacked Web site. Continue reading →