An organized crime group thought to include individuals responsible for the notorious Storm and Waledac worms generated more than $150 million promoting rogue online pharmacies via spam and hacking, according to data obtained by KrebsOnSecurity.com.
In June 2010, an anonymous source using the assumed name "Despduck" began an e-mail correspondence with a key anti-spam source of mine, claiming he had access to the back-end database for Glavmed, a.k.a. "SpamIt", until recently the biggest black market distributor of generic pharmaceuticals on the Internet.
If you received an unsolicited email in the past few years pimping male enhancement or erectile dysfunction pills, chances are extremely good that it was sent compliments of a Glavmed/Spamit contractor or "affiliate." According to M86 Security Labs, the sites advertised in those Glavmed/Spamit emails — best known by their "Canadian Pharmacy" brand name — were by far the most prevalent affiliate brands promoted by spam as of June 2010.
Despduck said he could deliver data on hundreds of thousands of consumers who purchased pills through Glavmed's sizable stable of online pharma shops, as well as detailed financial records of Glavmed/SpamIt affiliates who earned thousands of dollars of month promoting pharmacy sites using spam and hacked Web sites.
After many months of promising the information, Despduck finally came through with a 9-gigabyte database file that contained three years worth of financial books for the massive illicit pharmacy network. My source shared the data with several U.S. law enforcement agencies, and ultimately agreed to share it with me.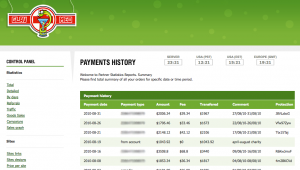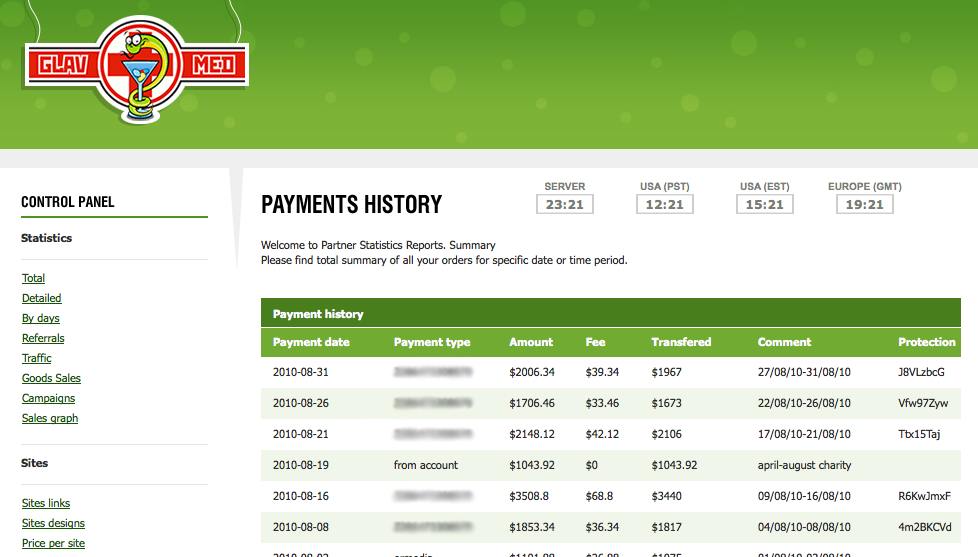 The database reads like a veritable rogues gallery of the Underweb; In it are the nicknames, ICQ numbers, email addresses and bank account information on some of the Internet's most notorious hackers and spammers. This huge cache of information shows that over the course of three years, more than 2,500 "affiliates" earned hefty commissions promoting Glavmed's pharmacy sites.
In total, these promoters would help Glavmed process in excess of 1.5 million orders from more than 800,000 consumers who purchased knockoff prescription drugs between May 2007 and June 2010. All told, Glavmed generated revenues of at least $150 million.