Banks in Azerbaijan that have courted the shadowy trade in spam-advertised pharmaceuticals now have cornered the market for processing credit card payments for fake antivirus software, new data reveals.
In June, KrebsOnSecurity highlighted research from the University of California, San Diego (UCSD) showing that Azerigazbank, a financial institution in Azerbaijan, was the primary merchant bank for most major online-fraud pharmacy affiliate programs. By the time that research was published, those programs had moved their business to another bank in Azerbaijan, JSCB Bank Standard.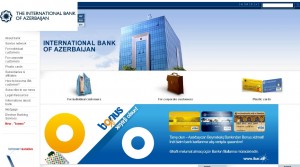 Earlier this month, researchers from the University of California, Santa Barbara (UCSB) revealed that three of the most popular fake AV affiliate services — which pay hackers to foist worthless software on clueless Internet users — processed tens of millions of dollars in payments through Bank Standard and the International Bank of Azerbaijan.
UCSD researcher Damon McCoy has been making targeted "buys" at dozens of fake AV sites, trying to identify their partner banks. The fake AV operations that McCoy follows are distinct from those in the UCSB research; the UCSB team asked that the names of the rogue AV programs they infiltrated not be published, citing ongoing law enforcement investigations.
In late 2010, McCoy began buying rogue antivirus software from fake AV affiliate businesses BestAV and Gagarincash — the latter named after Yuri Gagarin, the Russian cosmonaut who was the first man launched into space. McCoy said both fake AV operations previously used Bank Standard, but within the past month have switched to the International Bank of Azerbaijan.
McCoy also tracked a more elusive fake AV affiliate program that he calls Win7Security, after the program's most profitable brand of fake AV. McCoy said that for the past several months he'd lost track of Win7Security, and hadn't seen any of its sites being pimped in the usual places, such as malware-laced banner ads and booby-trapped Web sites that redirect users to fake AV sites.
Recently, I heard from a source that stumbled upon a portion of the customer database for a payment processing firm  idpay.com. It's not clear where this company is based; it claims to have offices in Russia, New York and the United Kingdom, but neither NY nor the UK has any record of that company, and the company did not respond to requests for comment. The idpay.com database indicates that a large number of fake AV Web sites were using idpay.com to process payments (a partial list is here).