A long trail of spam, dodgy domains and hijacked Internet addresses leads back to a 37-year-old junk email purveyor in San Diego who was the first alleged spammer to have been criminally prosecuted 13 years ago for blasting unsolicited commercial email.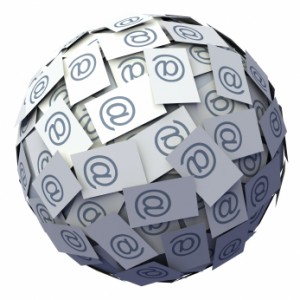 Last month, security experts at Cisco blogged about spam samples caught by the company's SpamCop service, which maintains a blacklist of known spam sources. When companies or Internet service providers learn that their address ranges are listed on spam blacklists, they generally get in touch with the blacklister to determine and remediate the cause for the listing (because usually at that point legitimate customers of the blacklisted company or ISP are having trouble sending email).
In this case, a hosting firm in Ireland reached out to Cisco to dispute being listed by SpamCop, insisting that it had no spammers on its networks. Upon investigating further, the hosting company discovered that the spam had indeed come from its Internet addresses, but that the addresses in question weren't actually being hosted on its network. Rather, the addresses had been hijacked by a spam gang.
Spammers sometimes hijack Internet address ranges that go unused for periods of time. Dormant or "unannounced" address ranges are ripe for abuse partly because of the way the global routing system works: Miscreants can "announce" to the rest of the Internet that their hosting facilities are the authorized location for given Internet addresses. If nothing or nobody objects to the change, the Internet address ranges fall into the hands of the hijacker (for another example of IP address hijacking, also known as "network identity theft," check out this story I wrote for The Washington Post back in 2008).
So who's benefitting from the Internet addresses wrested from the Irish hosting company? According to Cisco, the addresses were hijacked by Mega-Spred and Visnet, hosting providers in Bulgaria and Romania, respectively. But what of the spammers using this infrastructure?
One of the domains promoted in the spam that caused this ruckus — unmetegulzoo[dot]com — leads to some interesting clues. It was registered recently by a Mike Prescott in San Diego, to the email address mikeprescott7777@gmail.com. That email was used to register more than 1,100 similarly spammy domains that were recently seen in junk email campaigns (for the complete list, see this CSV file compiled by DomainTools.com).
Enter Ron Guilmette, an avid anti-spam researcher who tracks spammer activity not by following clues in the junk email itself but by looking for patterns in the way spammers use the domains they're advertising in their spam campaigns. Guilmette stumbled on the domains registered to the Mike Prescott address while digging through the registration records on more than 14,000 spam-advertised domains that were all using the same method (Guilmette asked to keep that telltale pattern out of this story so as not to tip off the spammers, but I have seen his research and it is solid).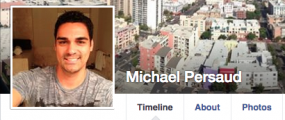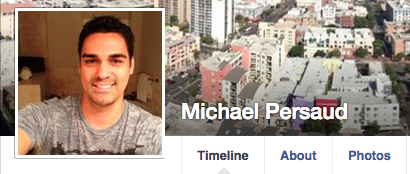 Of the 5,000 or so domains in that bunch that have accessible WHOIS registration records, hundreds of them were registered to variations on the Mike Prescott email address and to locations in San Diego. Interestingly, one email address found in the registration records for hundreds of domains advertised in this spam campaign was registered to a "michaelp77x@gmail.com" in San Diego, which also happens to be the email address tied to the Facebook account for one Michael Persaud in San Diego.
Persaud is an unabashed bulk emailer who's been sued by AOL, the San Diego District Attorney's office and by anti-spam activists multiple times over the last 15 years. Reached via email, Persaud doesn't deny registering the domains in question, and admits to sending unsolicited bulk email for a variety of "clients." But Persaud claims that all of his spam campaigns adhere to the CAN-SPAM Act, the main anti-spam law in the United States — which prohibits the sending of spam that spoofs that sender's address and which does not give recipients an easy way to opt out of receiving future such emails from that sender.
As for why his spam was observed coming from multiple hijacked Internet address ranges, Persaud said he had no idea. Continue reading →