Global spam volumes have fallen precipitously in the past two months, thanks largely to the cessation of junk e-mail from Rustock – until recently the world's most active spam botnet. But experts say the hackers behind Rustock have since shifted the botnet's resources toward other money-making activities, such as installing spyware and adware.
The decline in spam began in early October, shortly after the closure of Spamit, a Russian affiliate program that paid junk e-mail purveyors to promote Canadian Pharmacy brand pill sites. The graphic below, from M86 Security Labs, shows a sharp drop in overall spam levels from October through the end of 2010.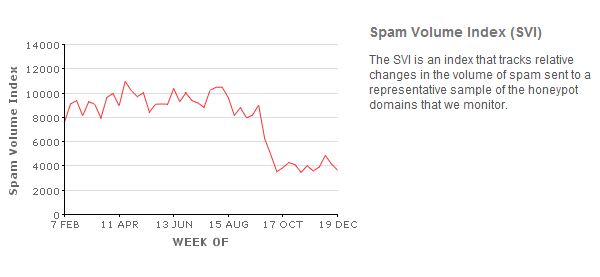 Another graphic from M86 shows that spam from Rustock positively tanked after Spamit's closure. Rustock is indicated by the pale blue line near the top of the graphic.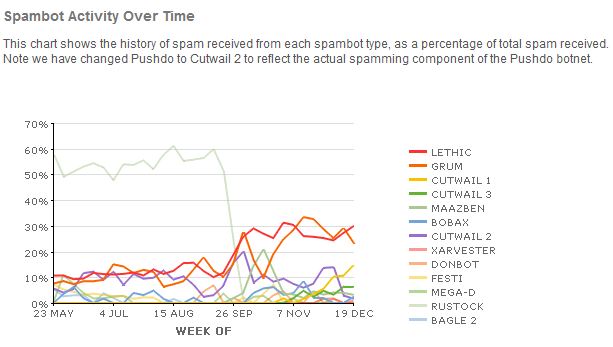 Prior to the Spamit closure, Rustock was responsible for sending a huge percentage of all spam worldwide, M86 reported. But since Christmas Day, the Rustock botnet has basically disappeared, as the amount of junk messages from it has fallen below 0.5 percent of all spam, according to researchers at Symantec's anti-spam unit MessageLabs.