Michael A. Persaud, a California man profiled in a Nov. 2014 KrebsOnSecurity story about a junk email artist currently flagged by anti-spam activists as one of the world's Top 10 Worst Spammers, was reportedly raided by the FBI in connection with a federal spam investigation.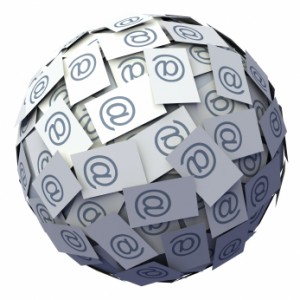 According to a June 9 story at ABC News, on April 27, 2016 the FBI raided the San Diego home of Persaud, who reportedly has been under federal investigation since at least 2013. The story noted that on June 6, 2016, the FBI asked for and was granted a warrant to search Persaud's iCloud account, which investigators believe contained "evidence of illegal spamming' and wire fraud to further [Persaud's] spamming activities."
Persaud doesn't appear to have been charged with a crime in connection with this investigation. He maintains his email marketing business is legitimate and complies with the CAN-SPAM Act, the main anti-spam law in the United States which prohibits the sending of spam that spoofs that sender's address or does not give recipients an easy way to opt out of receiving future such emails from that sender.
The affidavit that investigators with the FBI used to get a warrant for Persaud's iCloud account is sealed, but a copy of it was obtained by KrebsOnSecurity. It shows that during the April 2016 FBI search of his home, Persaud told agents that he currently conducts internet marketing from his residence by sending a million emails in under 15 minutes from various domains and Internet addresses.
The affidavit indicates the FBI was very interested in the email address michaelp77x@gmail.com. In my 2014 piece Still Spamming After All These Years, I called attention to this address as the one tied to Persaud's Facebook account — and to 5,000 or so domains he was advertising in spam. The story was about how the junk email Persaud acknowledged sending was being relayed through broad swaths of Internet address space that had been hijacked from hosting firms and other companies.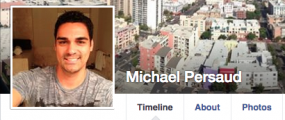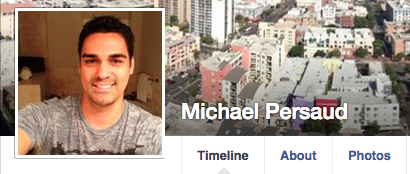 FBI Special Agent Timothy J. Wilkins wrote that investigators also subpoenaed and got access to that michaelp77x@gmail.com account, and found emails between Persaud and at least four affiliate programs that hire spammers to send junk email campaigns.
A spam affiliate program is a type of business or online retailer — such as an Internet pharmacy — that pays a third party (known as affiliates or spammers) a percentage of any sales that they generate for the program (for a much deeper dive on how affiliate programs work, check out Spam Nation). Continue reading →