Authorities across the United States this week arrested dozens of gang members who stand accused of making millions of dollars stealing consumer identities in order to file fraudulent tax refund requests with the Internal Revenue Service (IRS). The arrests highlight the dramatic shift in gang activity in recent years from high-risk drug dealing to identity fraud — a far less risky yet equally lucrative crime.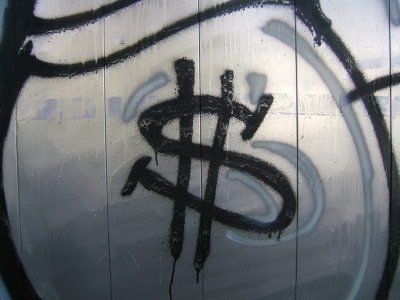 According to a story last week at CBS in Los Angeles, some 32 members of the so-called Insane Crip gang and their associates were charged with 283 counts of criminal conspiracy, 299 counts of identity theft, 226 counts of grand theft and 58 counts of attempted theft. Together, they are accused of operating a $14.3 million identity theft and tax fraud scheme.
In Elizabeth, N.J., 14 members of a street gang were arrested in a 49-count indictment charging the defendants with a range of "white-collar crimes," including filing false tax returns and manufacturing fake gift cards to collect thousands of dollars. According to NJ.com, the money from the scams was used to support members of the 111 Neighborhood Crips and to aid other gang members who were in jail or prison.
"All 14 defendants face charges under New Jersey's Racketeer Influenced and Corrupt Organizations (RICO) statute," NJ's Tom Haydon writes. "Defendants allegedly bought stolen identities of real people for use in the preparation of fraudulent W-2 forms. Those forms were used for fraudulent income tax returns filed early in the tax season."
Tax return fraud costs consumers and the U.S. Treasury more than $6 billion annually, according the U.S. Government Accountability Office. And that number is by all accounts conservative. It should not be a surprise that street gangs are fast becoming the foot soldiers of cybercrime, which very often requires small armies of highly mobile individuals who can fan out across cities to cash out stolen credit cards and cash in on hijacked identities.
Tax fraud has become such an ingrained part of the modern gang culture that there is a growing set list of anthems to the crime — a type of rap music that evokes the Narcocorrido ballads of the Mexican drug cartels in that it glorifies making money from identity theft, credit card fraud and tax return fraud.
DROP HOES
A key component of cashing out tax return fraud involves recruiting unwitting or willing accomplices to receive the fraudulent refunds. Earlier this year, I wrote about Isha Sesay, a Pennsylvania woman who was arrested for receiving phony IRS refunds on behalf of at least two tax fraud victims — including Mike Kasper, the guy who helped expose the IRS's pervasive authentication weaknesses and later testified to Congress about his ordeal.
Turns out, the sorts of gang members arrested in the above-mentioned crime sweeps have a different nickname for people like Ms. Sesay: Instead of money mules, they're derisively known as "drop hoes." In cybercriminal parlance, a "drop" is a person who can be recruited to help forward stolen funds or merchandise on to the criminals, providing a pivotal buffer against the cops for the thieves.
In this Youtube video (not safe for work), a self-styled rapper calling himself "J-Creek" opines about not being able to find enough drop hoes to help him cash out $40,000 in phony tax refund deposits to prepaid debit cards. It's been a while since I've listened to pop music (let alone rap) but I think this work speaks for itself (if rather lewdly).
Here are a few choice quotes from the song (I cut out much of it, and someone please correct me if I somehow butchered the lyrics here). I think my all-time favorite line is the one about the role of Intuit's TurboTax: "She got them stacks then went tax on the turbo." Continue reading →