eBay is asking users to pick new passwords following a data breach earlier this year that exposed the personal information of an untold number of the auction giant's 145 million customers.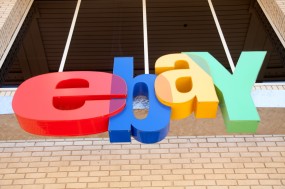 In a blog post published this morning, eBay said it had "no evidence of the compromise resulting in unauthorized activity for eBay users, and no evidence of any unauthorized access to financial or credit card information, which is stored separately in encrypted formats. However, changing passwords is a best practice and will help enhance security for eBay users."
Assisted by federal investigators, eBay determined that the intrusion happened in late February and early march, after a "small number of employee log-in credentials" that allowed attackers access to eBay's corporate network were compromised. The company said the information compromised included eBay customers' name, encrypted password, email address, physical address, phone number and date of birth. eBay also said it has no evidence of unauthorized access or compromises to personal or financial information for PayPal users.
The company said it will begin pushing out emails today asking customers to change their passwords. eBay has not said what type of encryption it used to protect customer passwords, but it previous breaches are any indication, the attackers are probably hard at work trying to crack them. Continue reading →