Big-three credit bureau Equifax has reportedly agreed to pay at least $650 million to settle lawsuits stemming from a 2017 breach that let intruders steal personal and financial data on roughly 148 million Americans. Here's a brief primer that attempts to break down what this settlement means for you, and what it says about the value of your identity.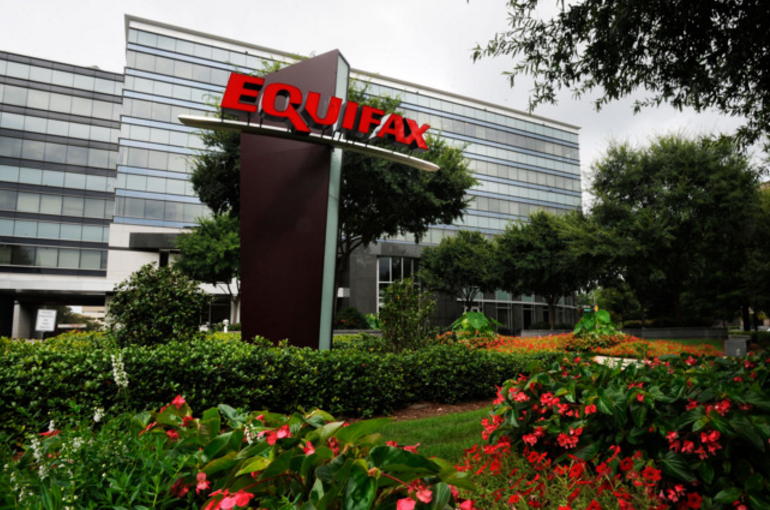 Q: What happened?
A: If the terms of the settlement are approved by a court, the Federal Trade Commission says Equifax will be required to spend up to $425 million helping consumers who can demonstrate they were financially harmed by the breach. The company also will provide up to 10 years of free credit monitoring to those who had their data exposed.
Q: What about the rest of the money in the settlement?
A: An as-yet undisclosed amount will go to pay lawyers fees for the plaintiffs.
Q: $650 million seems like a lot. Is that some kind of record?
A: If not, it's pretty close. The New York Times reported earlier today that it was thought to be the largest settlement ever paid by a company over a data breach, but that statement doesn't appear anywhere in their current story.
Q: Hang on…148 million affected consumers…out of that $425 million pot that comes to just $2.87 per victim, right?
A: That's one way of looking at it. But as always, the devil is in the details. You won't see a penny or any other benefit unless you do something about it, and how much you end up costing the company (within certain limits) is up to you.
The Times reports that the proposed settlement assumes that only around seven million people will sign up for their credit monitoring offers. "If more do, Equifax's costs for providing it could rise meaningfully," the story observes.
Q: Okay. What can I do?
A: You can visit www.equifaxbreachsettlement.com, although none of this will be official or on offer until a court approves the settlement.
Q: Uh, that doesn't look like Equifax's site…
A: Good eyes! It's not. It's run by a third party. But we should probably just be grateful for that; given Equifax's total dumpster fire of a public response to the breach, the company has shown itself incapable of operating (let alone securing) a properly functioning Web site.
Q: What can I get out of this?
A: In a nutshell, affected consumers are eligible to apply for one or more remedies, including:
–Free credit monitoring: At least three years of credit monitoring via all three major bureaus simultaneously, including Equifax, Experian and Trans Union. The settlement also envisions up to six more years of single bureau monitoring through Experian. Or, if you don't want to take advantage of the credit monitoring offers, you can opt instead for a $125 cash payment. You can't get both.
–Reimbursement: …For the time you spent remedying identity theft or misuse of your personal information caused by the breach, or purchasing credit monitoring or credit reports. This is capped at 20 total hours at $25 per hour ($500). Total cash reimbursement payment will not exceed $20,000 per consumer.
–Help with ongoing identity theft issues: Up to seven years of "free assisted identity restoration services." Again, the existing breach settlement page is light on specifics there.
Q: Does this cover my kids/dependents, too?
A: The FTC says if you were a minor in May 2017 (when Equifax first learned of the breach), you are eligible for a total of 18 years of free credit monitoring.
Q: How do I take advantage of any of these?
A: You can't yet. The settlement has to be approved first. The settlement Web site says to check back again later. In addition to checking the breach settlement site periodically, consumers can sign up with the FTC to receive email updates about this settlement.
Update: The eligibility site is now active, at this link.
The settlement site said consumers also can call 1-833-759-2982 for more information. Press #2 on your phone's keypad if you want to skip the 1-minute preamble and get straight into the queue to speak with a real person.
KrebsOnSecurity dialed in to ask for more details on the "free assisted identity restoration services," and the person who took my call said they'd need to have some basic information about me in order to proceed. He said they needed my name, address and phone number to proceed. I gave him a number and a name, and after checking with someone he came back and said the restoration services would be offered by Equifax, but confirmed that affected consumers would still have to apply for it.
He added that the Equifaxbreachsettlement.com site will soon include a feature that lets visitors check to see if they're eligible, but also confirmed that just checking eligibility won't entitle one to any of the above benefits: Consumers will still need to file a claim through the site (when it's available to do so). Continue reading →