Microsoft has disabled its controversial Wi-Fi Sense feature, a component embedded in Windows 10 devices that shares access to WiFi networks to which you connect with any contacts you may have listed in Outlook and Skype — and, with an opt-in — your Facebook friends.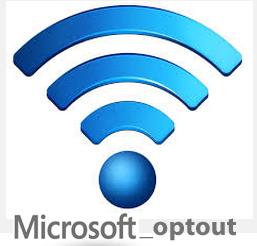 Redmond made the announcement almost as a footnote in its Windows 10 Experience blog, but the feature caused quite a stir when the company's flagship operating system first debuted last summer.
Microsoft didn't mention the privacy and security concerns raised by Wi-Fi Sense, saying only that the feature was being removed because it was expensive to maintain and that few Windows 10 users were taking advantage of it.
"We have removed the Wi-Fi Sense feature that allows you to share Wi-Fi networks with your contacts and to be automatically connected to networks shared by your contacts," wrote Gabe Aul, corporate vice president of Microsoft's engineering systems team. "The cost of updating the code to keep this feature working combined with low usage and low demand made this not worth further investment. Wi-Fi Sense, if enabled, will continue to get you connected to open Wi-Fi hotspots that it knows about through crowdsourcing."
Wi-Fi Sense doesn't share your WiFi network password per se — it shares an encrypted version of that password. But it does allow anyone in your Skype or Outlook or Hotmail contacts lists to waltz onto your Wi-Fi network — should they ever wander within range of it or visit your home (or hop onto it secretly from hundreds of yards away with a good 'ole cantenna!). Continue reading →