Normally, I don't cover vulnerabilities about which the user can do little or nothing to prevent, but two newly detailed flaws affecting hundreds of millions of Android, iOS and Apple products probably deserve special exceptions.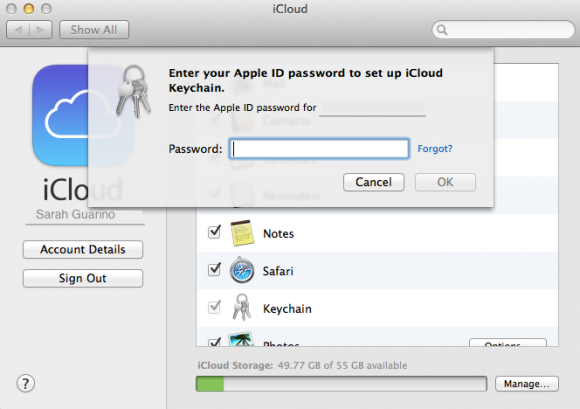 The first is a zero-day bug in iOS and OS X that allows the theft of both Keychain (Apple's password management system) and app passwords. The flaw, first revealed in an academic paper (PDF) released by researchers from Indiana University, Peking University and the Georgia Institute of Technology, involves a vulnerability in Apple's latest operating system versions that enable an app approved for download by the Apple Store to gain unauthorized access to other apps' sensitive data.
"More specifically, we found that the inter-app interaction services, including the keychain…can be exploited…to steal such confidential information as the passwords for iCloud, email and bank, and the secret token of Evernote," the researchers wrote.
The team said they tested their findings by circumventing the restrictive security checks of the Apple Store, and that their attack apps were approved by the App Store in January 2015. According to the researchers, more than 88 percent of apps were "completely exposed" to the attack.
News of the research was first reported by The Register, which said that Apple was initially notified in October 2014 and that in February 2015 the company asked researchers to hold off disclosure for six months.
"The team was able to raid banking credentials from Google Chrome on the latest Mac OS X 10.10.3, using a sandboxed app to steal the system's keychain and secret iCloud tokens, and passwords from password vaults," The Register wrote. "Google's Chromium security team was more responsive and removed Keychain integration for Chrome noting that it could likely not be solved at the application level. AgileBits, owner of popular software 1Password, said it could not find a way to ward off the attacks or make the malware 'work harder' some four months after disclosure."
A story at 9to5mac.com suggests the malware the researchers created to run their experiments can't directly access existing keychain entries, but instead does so indirectly by forcing users to log in manually and then capturing those credentials in a newly-created entry.
"For now, the best advice would appear to be cautious in downloading apps from unknown developers – even from the iOS and Mac App Stores – and to be alert to any occasion where you are asked to login manually when that login is usually done by Keychain," 9to5's Ben Lovejoy writes.
SAMSUNG KEYBOARD FLAW
Separately, researchers at mobile security firm NowSecure disclosed they'd found a serious vulnerability in a third-party keyboard app that is pre-installed on more than 600 million Samsung mobile devices — including the recently released Galaxy S6 — that allows attackers to remotely access resources like GPS, camera and microphone, secretly install malicious apps, eavesdrop on incoming/outgoing messages or voice calls, and access pictures and text messages on vulnerable devices. Continue reading →