Late last month, multiple news outlets reported that unspecified law enforcement officials had seized the servers for Leakedsource.com, perhaps the largest online collection of usernames and passwords leaked or stolen in some of the worst data breaches — including billions of credentials for accounts at top sites like LinkedIn and Myspace.
In a development that could turn out to be deeply ironic, it seems that the real-life identity of LeakedSource's principal owner may have been exposed by many of the same stolen databases he's been peddling.
LeakedSource in October 2015 began selling access to passwords stolen in high-profile breaches. Enter any email address on the site's search page and it would tell you if it had a password corresponding to that address. However, users had to select a payment plan before viewing any passwords.
LeakedSource was a curiosity to many, and for some journalists a potential source of news about new breaches. But unlike services such as BreachAlarm and HaveIBeenPwned.com — which force users to verify that they can access a given account or inbox before the site displays whether it has found a password associated with the account in question — LeakedSource did nothing to validate users. This fact, critics charged, showed that the proprietors of LeakedSource were purely interested in making money and helping others pillage accounts.
I also was curious about LeakedSource, but for a different reason. I wanted to chase down something I'd heard from multiple sources: That one of the administrators of LeakedSource also was the admin of abusewith[dot]us, a site unabashedly dedicated to helping people hack email and online gaming accounts.
Abusewith[dot]us began in September 2013 as a forum for learning and teaching how to hack accounts at Runescape, a massively multiplayer online role-playing game (MMORPG) set in a medieval fantasy realm where players battle for kingdoms and riches.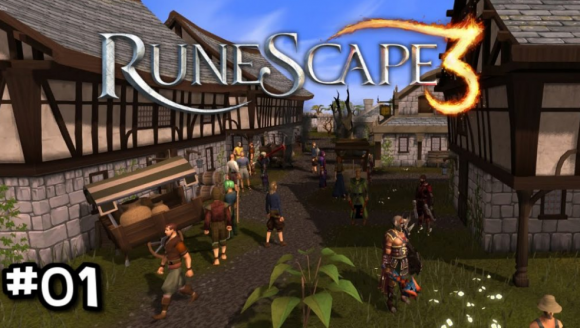 The currency with which Runescape players buy and sell weapons, potions and other in-game items are virtual gold coins, and many of Abusewith[dot]us's early members traded in a handful of commodities: Phishing kits and exploits that could be used to steal Runescape usernames and passwords from fellow players; virtual gold plundered from hacked accounts; and databases from hacked forums and Web sites related to Runescape and other online games.
The administrator of Abusewith[dot]us is a hacker who uses the nickname "Xerx3s." The avatar attached to Xerx3s's account suggests the name is taken from Xerxes the Great, a Persian king who lived during the fifth century BC.
Xerx3s the hacker appears to be especially good at breaking into discussion forums and accounts dedicated to Runescape and online gaming. Xerx3s also is a major seller of Runescape gold — often sold to other players at steep discounts and presumably harvested from hacked accounts.
I didn't start looking into who might be responsible for LeakedSource until July 2016, when I sought an interview by reaching out to the email listed on the site (leakedsourceonline@gmail.com). Soon after, I received a Jabber chat invite from the address "leakedsource@chatme.im."
The entirety of that brief interview is archived here. I wanted to know whether the proprietors of the service believed they were doing anything wrong (we'll explore more about the legal aspects of LeakedSource's offerings later in this piece).  Also, I wanted to learn whether the rumors of LeakedSource arising out of Abusewith[us] were true.
"After many of the big breaches of 2015, we noticed a common public trend…'Where can I search it to see if I was affected?'," wrote the anonymous person hiding behind the leakedsource@chatme.im account. "And thus, the idea was born to fill that need, not rising out of anything. We are however going to terminate the interview as it does seem to be more of a witch hunt instead of journalism. Thank you for your time."
Nearly two weeks after that chat with the LeakedSource administrator, I got a note from a source who keeps fairly close tabs on the major players in the English-speaking cybercrime underground. My source told me he'd recently chatted with Xerx3s using the Jabber address Xerx3s has long used prior to the creation of LeakedSource — xerx3s@chatme.im.
Xerx3s told my source in great detail about my conversation with the Leakedsource administrator, suggesting that either Xerx3s was the same person I spoke with in my brief interview with LeakedSource, or that the LeakedSource admin had shared a transcript of our chat with Xerx3s.
Although his username on Abusewith[dot]us was Xerx3s, many of Xerx3s's closest associates on the forum referred to him as "Wade" in their forum postings. This is in reference to a pseudonym Xerx3s frequently used, "Jeremy Wade."
One email address this Jeremy Wade identity used pseudonymously was
imjeremywade@gmail.com
. According to a "reverse WHOIS" record search ordered through
Domaintools.com
, that email address is tied to two domain names registered in 2015:
abusing[dot]rs
, and
cyberpay[dot]info
. The original registration records for each site included the name "Secure Gaming LLC." [Full disclosure: Domaintools is an advertiser on this blog].
The "Jeremy Wade" pseudonym shows up in a number of hacked forum databases that were posted to both Abusewith[dot]us and LeakedSource, including several other sites related to hacking and password abuse.
For example, the user database stolen and leaked from the DDoS-for-hire service "panic-stresser[dot]xyz" shows that a PayPal account tied to the email address eadeh_andrew@yahoo.com paid $5 to cover a subscription for a user named "jeremywade;" The leaked Panicstresser database shows the Jeremywade account was tied to the email address xdavros@gmail.com, and that the account was created in July 2012.
The leaked Panicstresser database also showed that the first login for that Jeremywade account came from the Internet address 68.41.238.208, which is a dynamic Internet address assigned to residential customers of Comcast Communications in Michigan.
According to a large number of forum postings, it appears that whoever used the xdavros@gmail.com address also created several variations on that address, including alexdavros@gmail.com, davrosalex3@yahoo.com, davrosalex4@yahoo.com, as well as themarketsales@gmail.com.
The Gmail account xdavros@gmail.com was used to register at least four domain names almost six years ago in 2011. Two of those domains — daily-streaming.com and tiny-chats.com — were originally registered to a "Nick Davros" at 3757 Dunes Parkway, Muskegon, Mich. The other two were registered to a Nick or Alex Davros at 868 W. Hile Rd., Muskegon, Mich. All four domain registration records included the phone number +12313430295.
I took that 68.41.238.208 Internet address that the leaked Panicstresser database said was tied to the account xdavros@gmail.com and ran an Internet search on it. The address turned up in yet another compromised hacker forum database — this time in the leaked user database for sinister[dot]ly, ironically another site where users frequently post databases plundered from other sites and forums.
The leaked sinister[dot]ly forum database shows that a user by the name of "Jwade" who registered under the email address trpkisaiah@gmailcom first logged into the forum from the same Comcast Internet address tied to the xdavros@gmail.com account at Panicstresser. Continue reading →