I shared a meal not long ago with a source who works at a financial services company. The subject of ransomware came up and he told me that a server in his company had recently been infected with a particularly nasty strain that spread to several systems before the outbreak was quarantined. He said the folks in finance didn't bat an eyelash when asked to authorize several payments of $600 to satisfy the Bitcoin ransom demanded by the intruders: After all, my source confessed, the data on one of the infected systems was worth millions — possibly tens of millions — of dollars, but for whatever reason the company didn't have backups of it.
This anecdote has haunted me because it speaks volumes about what we can likely expect in the very near future from ransomware — malicious software that scrambles all files on an infected computer with strong encryption, and then requires payment from the victim to recover them.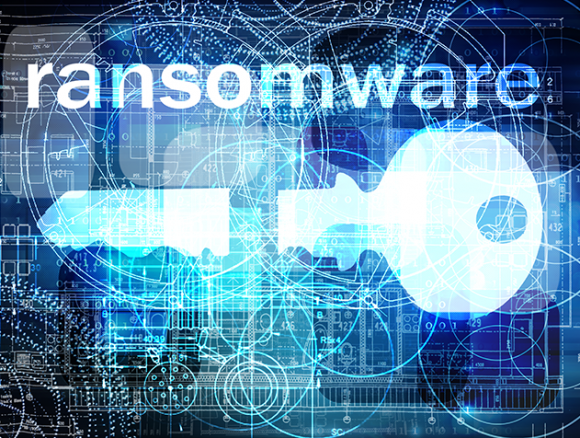 What we can expect is not only more targeted and destructive attacks, but also ransom demands that vary based on the attacker's estimation of the value of the data being held hostage and/or the ability of the victim to pay some approximation of what it might be worth.
In an alert published today, the U.S. Federal Bureau of Investigation (FBI) warned that recent ransomware variants have targeted and compromised vulnerable business servers (rather than individual users) to identify and target hosts, thereby multiplying the number of potential infected servers and devices on a network.
"Actors engaging in this targeting strategy are also charging ransoms based on the number of host (or servers) infected," the FBI warned. "Additionally, recent victims who have been infected with these types of ransomware variants have not been provided the decryption keys for all their files after paying the ransom, and some have been extorted for even more money after payment."
According to the FBI, this recent technique of targeting host servers and systems "could translate into victims paying more to get their decryption keys, a prolonged recovery time, and the possibility that victims will not obtain full decryption of their files."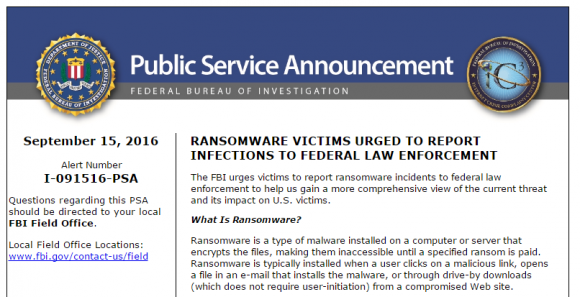 Today there are dozens of ransomware strains, most of which are sold on underground forums as crimeware packages — with new families emerging regularly. These kits typically include a point-and-click software interface for selecting various options that the ransom installer may employ, as well as instructions that tell the malware where to direct the victim to pay the ransom. Some kits even bundle the HTML code needed to set up the Web site that users will need to visit to pay and recover their files.
To some degree, a variance in ransom demands based on the victim's perceived relative wealth is already at work. Lawrence Abrams, owner of the tech-help site BleepingComputer, said his analysis of multiple ransomware kits and control channels that were compromised by security professionals indicate that these kits usually include default suggested ransom amounts that vary depending on the geographic location of the victim.
"People behind these scams seem to be setting different rates for different countries," Abrams said. "Victims in the U.S. generally pay more than people in, say, Spain. There was one [kit] we looked at recently that showed while victims in the U.S. were charged $200 in Bitcoin, victims in Italy were asked for just $20 worth of Bitcoin by default."
In early 2016, a new ransomware variant dubbed "Samsam" (PDF) was observed targeting businesses running outdated versions of Red Hat's JBoss enterprise products. When companies were hacked and infected with Samsam, Abrams said, they received custom ransom notes with varying ransom demands.
"When these companies were hacked, they each got custom notes with very different ransom demands that were much higher than the usual amount," Abrams said. "These were very targeted."
Which brings up the other coming shift with ransomware: More targeted ransom attacks. For the time being, most ransomware incursions are instead the result of opportunistic malware infections. The first common distribution method is spamming the ransomware installer out to millions of email addresses, disguising it as a legitimate file such as an invoice.
More well-heeled attackers may instead or also choose to spread ransomware using "exploit kits," a separate crimeware-as-a-service product that is stitched into hacked or malicious Web sites and lying in wait for someone to visit with a browser that is not up to date with the latest security patches (either for the browser itself or for a myriad of browser plugins like Adobe Flash or Adobe Reader).
But Abrams said that's bound to change, and that the more targeted attacks are likely to come from individual hackers who can't afford to spend thousands of dollars a month renting exploit kits.
"If you throw your malware into a good exploit kit, you can achieve a fairly wide distribution of it in a short amount of time," Abrams said. "The only problem is the good kits are very expensive and can cost upwards of $4,000 per month. Right now, most of these guys are just throwing the ransomware up in the air and wherever it lands is who they're targeting. But that's going to change, and these guys are going to start more aggressively targeting really data intensive organizations like medical practices and law and architectural firms."
Earlier this year, experts began noticing that ransomware purveyors appeared to be targeting hospitals — organizations that are extremely data-intensive and heavily reliant on instant access to patient records. Indeed, the above-mentioned SamSAM ransomware family is thought to be targeting healthcare firms.
According to a new report by Intel Security, the healthcare sector is experiencing over 20 data loss incidents per day related to ransomware attacks. The company said it identified almost $100,000 in payments from hospital ransomware victims to specific bitcoin accounts so far in 2016. Continue reading →