Kicking off National Cybersecurity Awareness Month with a bang, credit bureau and consumer data broker Experian North America disclosed Thursday that a breach of its computer systems exposed approximately 15 million Social Security numbers and other data on people who applied for financing from wireless provider T-Mobile USA Inc.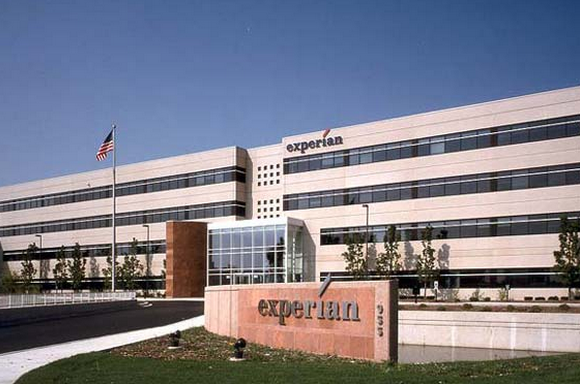 Experian said the compromise of an internal server exposed names, dates of birth, addresses, Social Security numbers and/or drivers' license numbers, as well as additional information used in T-Mobile's own credit assessment. The Costa Mesa, Calif.-based data broker stressed that no payment card or banking details were stolen, and that the intruders never touched its consumer credit database.
Based on the wording of Experian's public statement, many publications have reported that the breach lasted for two years from Sept. 1, 2013 to Sept. 16, 2015. But according to Experian spokesperson Susan Henson, the forensic investigation is ongoing, and it remains unclear at this point the exact date that the intruders broke into Experian's server.
Henson told KrebsOnSecurity that Experian detected the breach on Sept. 15, 2015, and confirmed the theft of a single file containing the T-Mobile data on Sept. 22, 2015.
T-Mobile CEO John Legere blasted Experian in a statement posted to T-Mobile's site. "Obviously I am incredibly angry about this data breach and we will institute a thorough review of our relationship with Experian, but right now my top concern and first focus is assisting any and all consumers affected," Legere wrote.
WHAT YOU CAN DO
Experian said it will be notifying affected consumers by snail mail, and that it will be offering affected consumers free credit monitoring through its "Protect MyID" service. Take them up on this offer if you want , but I would strongly encourage anyone affected by this breach to instead place a security freeze on their credit files at Experian and at the other big three credit bureaus, including Equifax, Trans Union and Innovis.
Experian's offer to sign victims up for its credit monitoring service to address a breach of its own making is pretty rich. Moreover, credit monitoring services aren't really built to prevent ID theft. The most you can hope for from a credit monitoring service is that they give you a heads up when ID theft does happen, and then help you through the often labyrinthine process of getting the credit bureaus and/or creditors to remove the fraudulent activity and to fix your credit score. Continue reading →